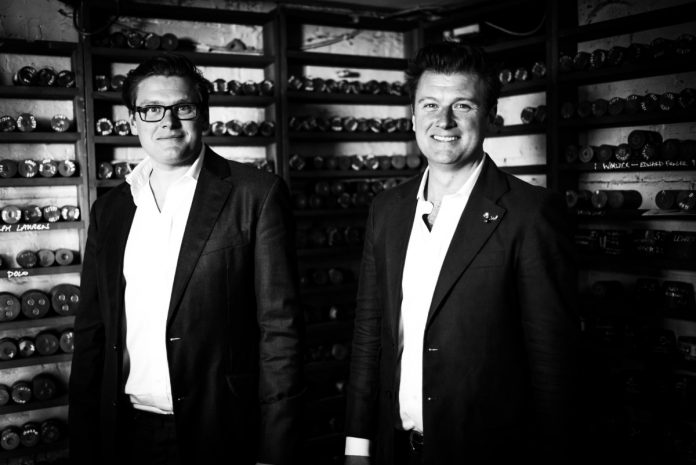 Cufflinks and accessories manufacturer, Deakin & Francis, has pinpointed the Chinese market for growth.
The British brand has seen a steady increase in business from tourists and online consumers from China in recent years, and is now looking to do a dedicated campaign into the market.
To help spearhead this campaign, Deakin & Francis has appointed specialist marketing agency, Emerging Communications.
Emerging Communications will provide consultancy to establish a marketing strategy based on localised brand positioning, and to help drive sales through consumer engagement on Chinese social media channels. The agency will also assist with product distribution in China, and point of sale aimed at Chinese tourists in the UK.
'Here at Deakin & Francis we are incredibly proud that our brand has been going from strength to strength and are lucky to have a very dedicated customer base,' says Deakin & Francis creative director, James Deakin.
'With an increasing spike in Chinese customer visits, this feels like the perfect time to better establish ourselves in this market. And, with the assistance and guidance of Emerging Communications, we hope to fully portray both the craftsmanship and heritage of our brand, along with our innovative range of products to help continue to grow and expand.'
The agency says the craftsmanship orientated brand, renowned for its tradition and innovative design, is ideally suited to the wealthy and dominant Chinese millennial market that seeks products of high quality, heritage and originality.
"Deakin & Francis as a brand, and through its designs and the craftsmanship of its products, is a very good fit with the wealthy Chinese millennial market whether in China, or as tourists,' says Emerging Communication, chief executive officer, Domenica di Lieto. "Our role is to create and implement a strategy that maximises the sales potential of a market that
News Source : professionaljeweller.com