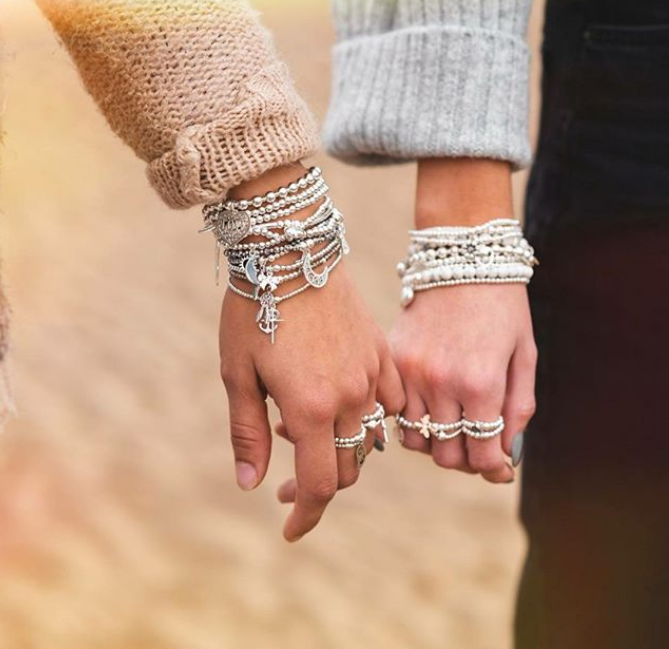 Cleethorpes-based jewellery firm, Dollie Jewellery, is expecting to see its overseas sales treble in the coming year after being inspired to begin exporting by the Department for International Trade (DIT).
Established in 2016, the business produces a range of handmade silver jewellery, including rings and bracelets.
Dollie Jewellery has secured a number of significant export wins, which will see its silver bracelets stocked by a number of airlines including Virgin Atlantic, Frenchbee and Thomas Cook, on a variety of flight routes.
The company was introduced to the possibility of trading overseas in 2017 after attending a 'You Can Export' workshop run by local DIT International Trade Advisers.
The workshops highlight exporting opportunities and the support available to help British firms start selling overseas. They are run as part of Exporting is GREAT, a government campaign, which aims to help more British businesses explore new markets overseas.
The jewellery manufacturer expects to see its exports increase by 400% in the coming year, driven by new business from international airline customers.
Dollie Jewellery managing director, Karen Webb-Meek, shares: "We hadn't really considered exporting to begin with as we always thought it was something that only huge companies did. But after experiencing a slight slowdown in the UK jewellery market in 2016, we realised that we were restricting ourselves by not looking at potential customers abroad.
"It was recommended that we get in touch with our local DIT trade advisers and they invited us to attend a workshop on exporting. Following that we were invited to attend a trade mission to the Netherlands.
"The whole process gave us the confidence to start thinking seriously about what we needed to do to kick-start our exports. It was also really encouraging to meet a group of likeminded Yorkshire businesses with similar ambitions as we could hear first-hand the challenges they'd experienced and how to overcome them with the help of DIT."
Looking ahead, the business is now exploring options to provide its jewellery on a number of additional global airlines, and secured funding from DIT to attend the Jewellery Ireland trade show to explore export opportunities in the Irish market.
News Source: jewellerynet.com