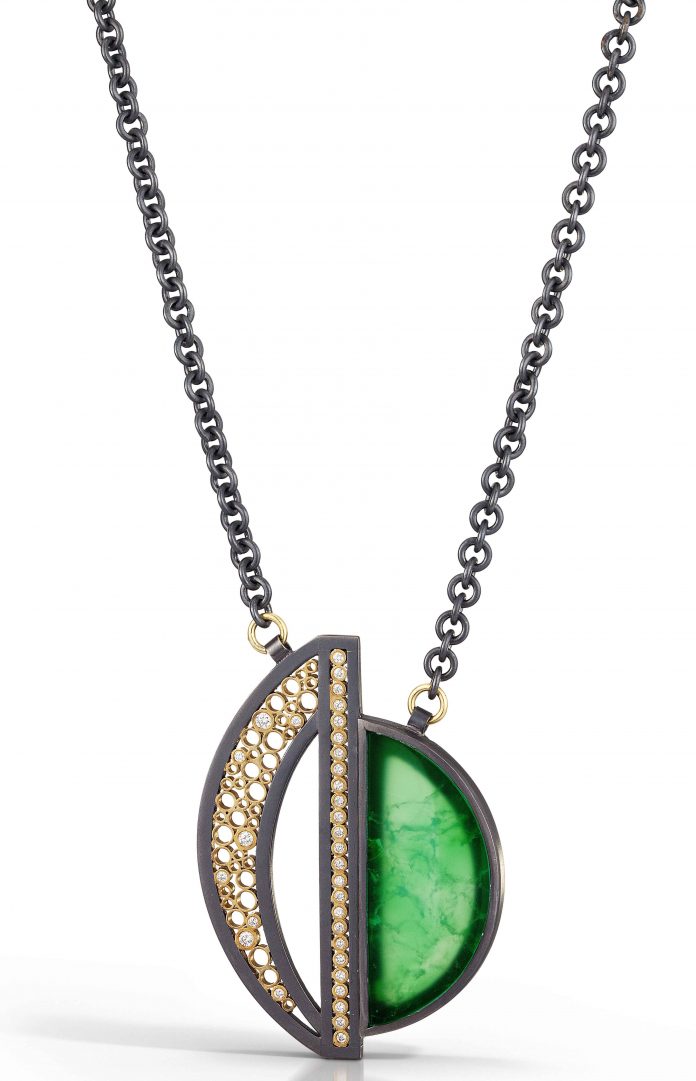 Vintage-Inspired Jewels for the Holidays
It's always the right time to be interested in Art Deco jewelry, but there's something about the holidays that makes them even more alluring. I find 1920s style to be very festive: the fringed flapper-style dresses, the felt hats adorned with brooches, the feathered headbands (because my version of the 1920s comes straight from The Great Gatsby, I guess). But maybe that's why the era and this time of year are so closely linked in my mind—the party element. And nothing finishes a festive outfit like a great piece of jewelry. Working in a vintage jewelry store, I immediately fell in love with the blue sapphire–accented engagement rings of the 1920s, and the style has been a favorite of mine ever since. I love the detail, the old stones, and making up stories of how one might have danced around a room wearing one of those pieces, giving it a bit of history that no new piece of jewelry has. But there are advantages to vintage-inspired jewels, too. Believe it or not (and being a jeweler, I'm sure you believe it), there are those customers who get, well, weird about wearing someone else's old piece of jewelry—like it carries with it a curse, or something. Vintage jewelry can be difficult to work with if it's not in the hands of an expert jeweler—its intricacies and careful detail can be easily damaged if a customer dares take one of those pieces to the wrong place (heartbreaking, I know). And for many, a "new vintage" piece is simply more within budget. Some of the jewels you'll see here are simply a mash-up of the best of both worlds: modern meets Deco, taking treasured elements from each style and creating something completely new and utterly unforgettable. That's why I love these pieces for the holidays (and always). Just as much a beautiful gift as they are a necessary addition to anyone's party attire, they don't have their own history—yet—but for your customer, they'll be a brand-new piece they can tell their own stories with.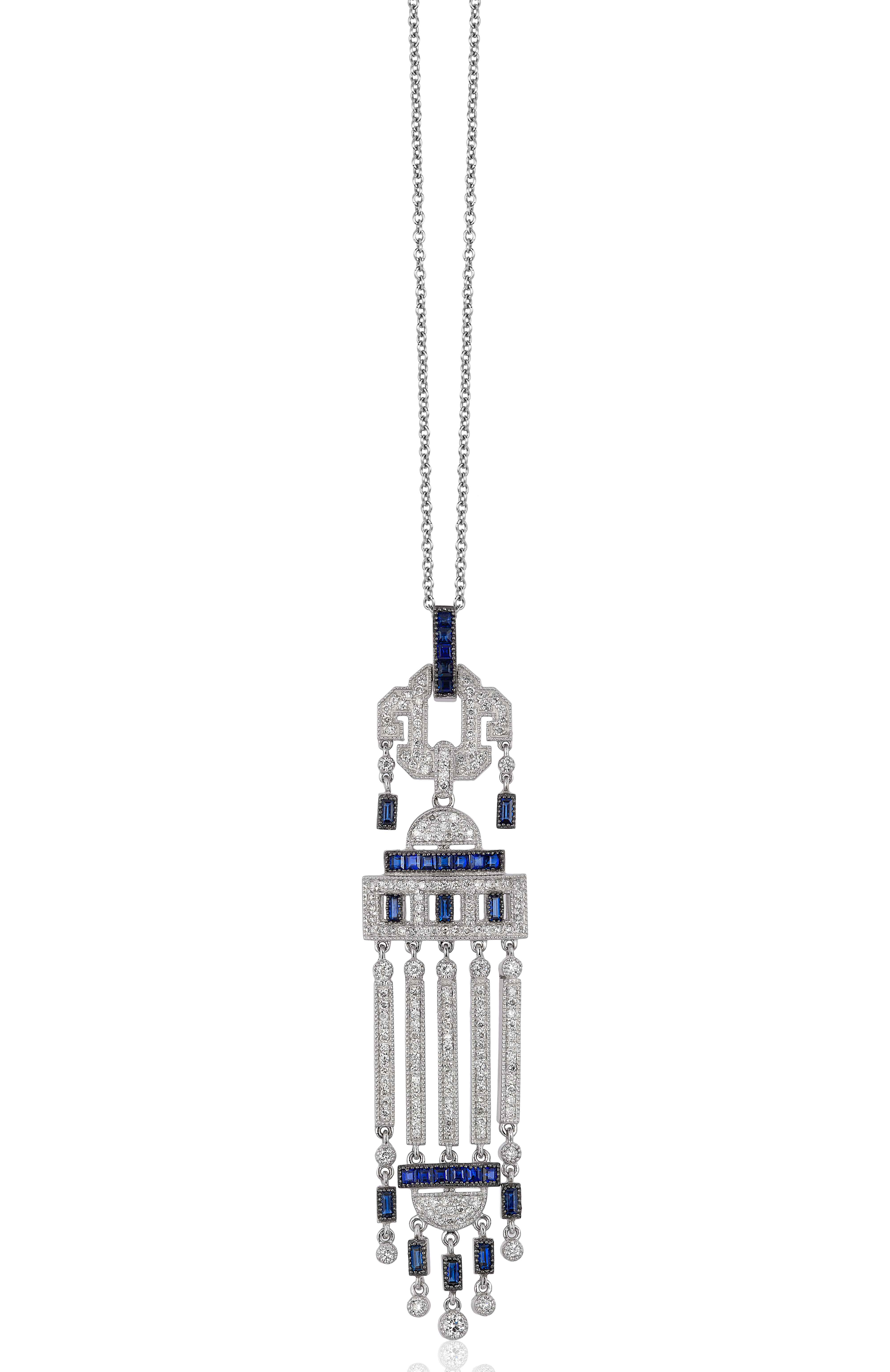 Pendant in 14k white gold with sapphires and diamonds, $7,538; Effy Jewelry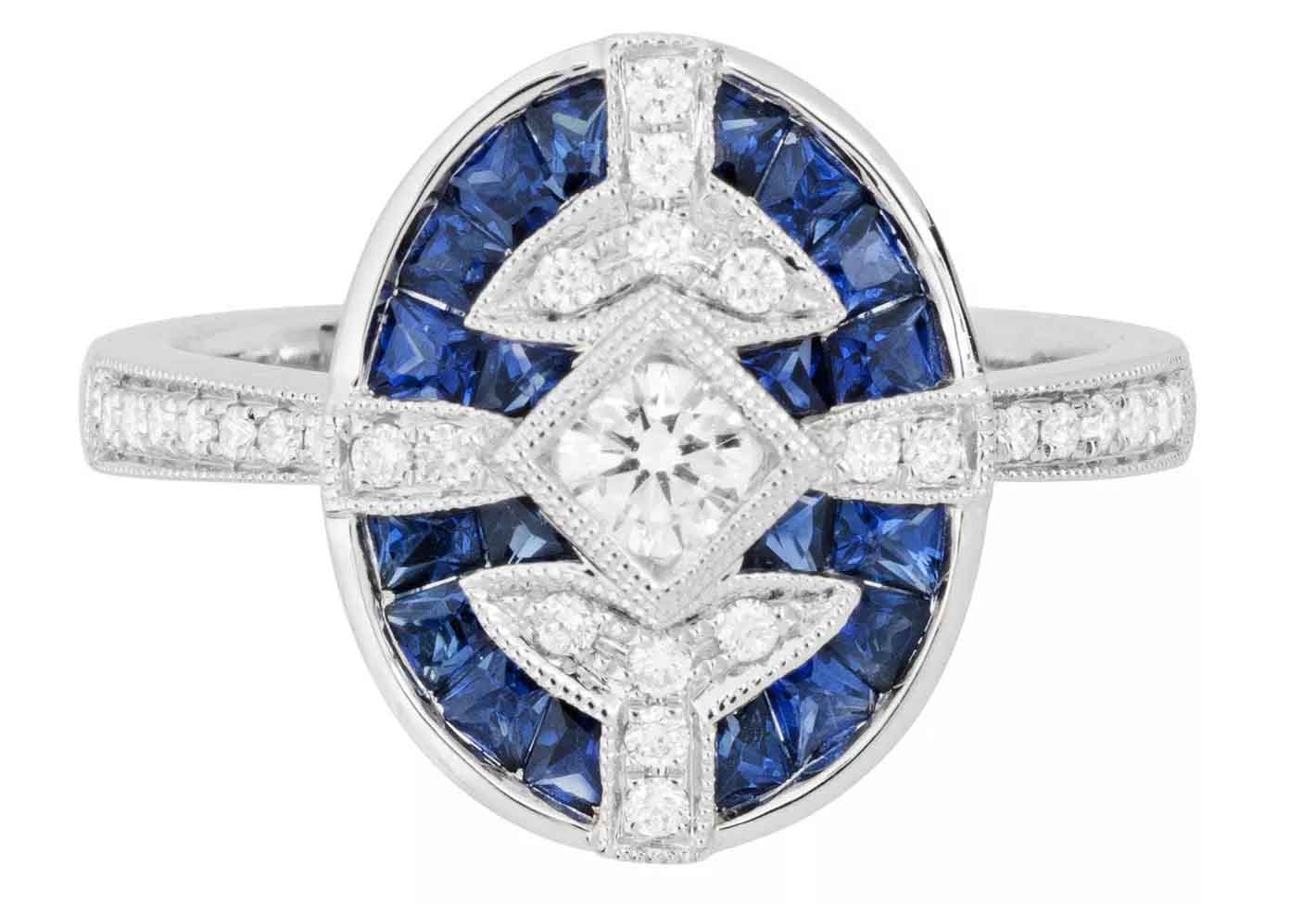 Lucerne ring in 14k white gold with 0.96 ct. t.w. princess-cut sapphires and 0.32 ct. t.w. diamonds, $3,370; Artistry Ltd.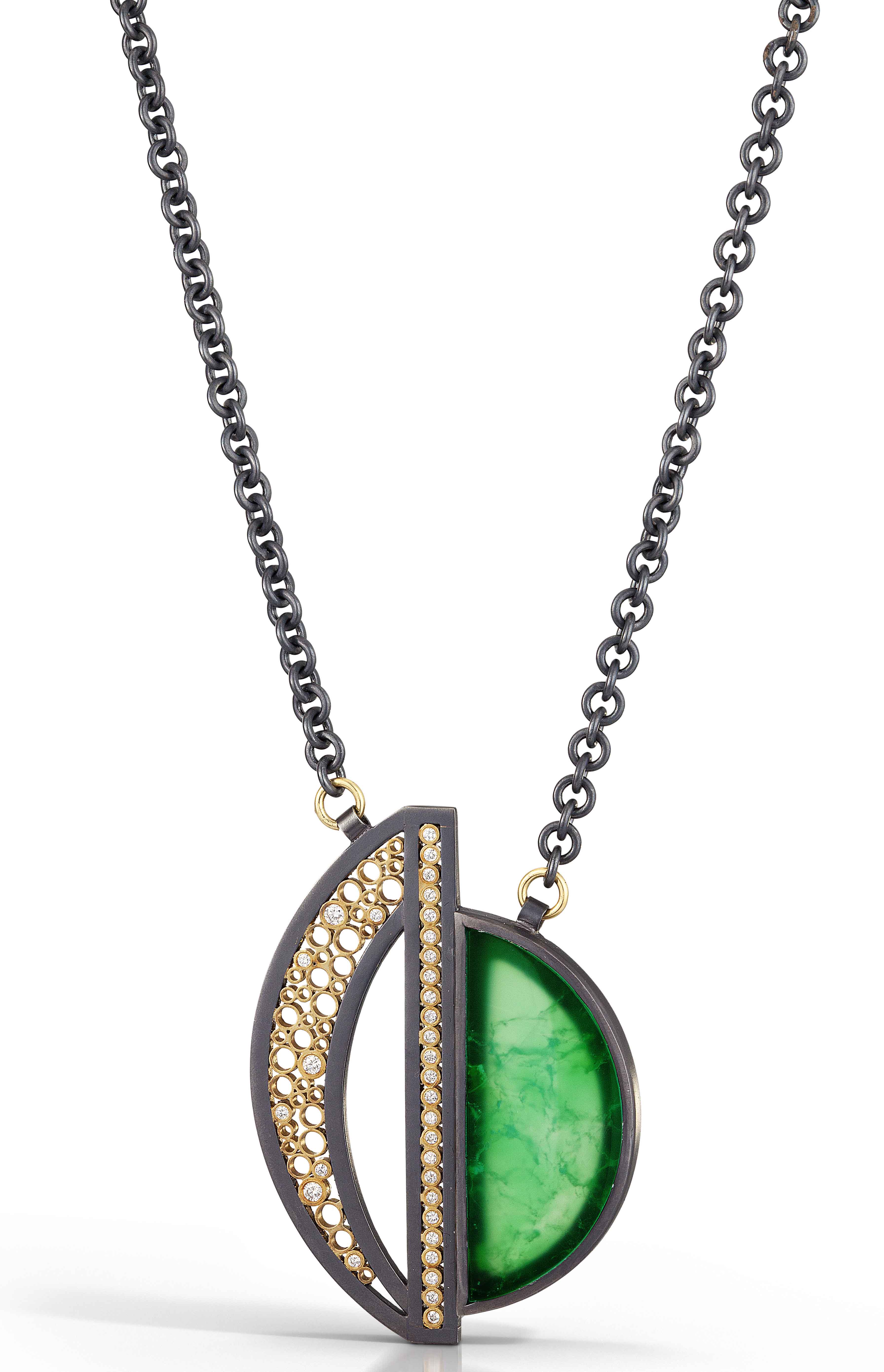 Double Half Circle Deco pendant in oxidized sterling silver and 18k yellow gold with Australian chrysoprase and diamonds, price on request; Belle Brooke
Ring in 18k white gold with 0.33 ct. square-cut emerald, 0.57 ct. t.w. French-cut sapphires, 0.18 ct. t.w. French-cut emeralds, 0.26 ct. t.w. French-cut onyx, and 0.16 ct. t.w. diamonds, $2,915; Beverley K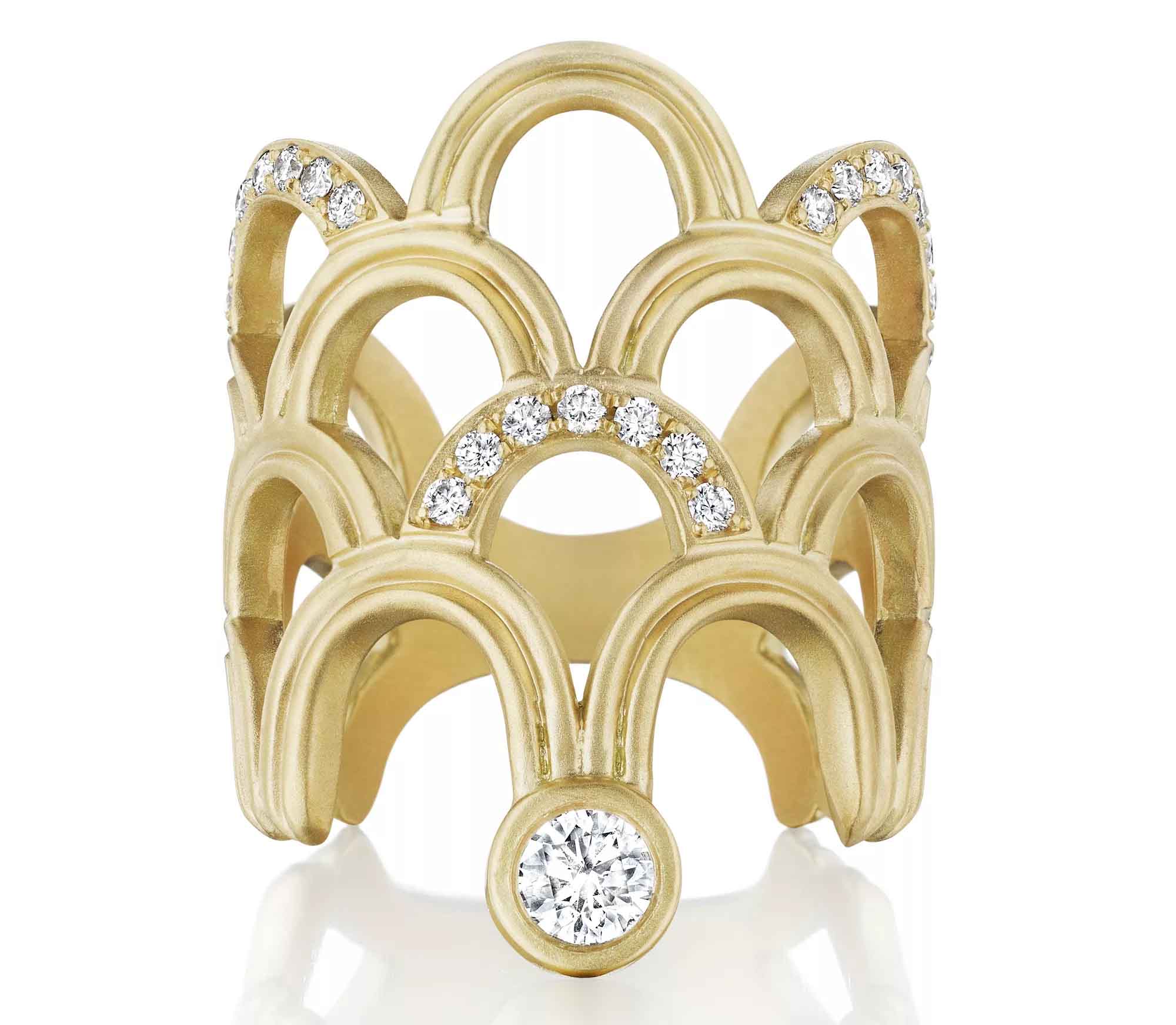 Normandie collection ring in 18k yellow gold with 0.55 ct. t.w. diamonds, price on request; Doryn Wallach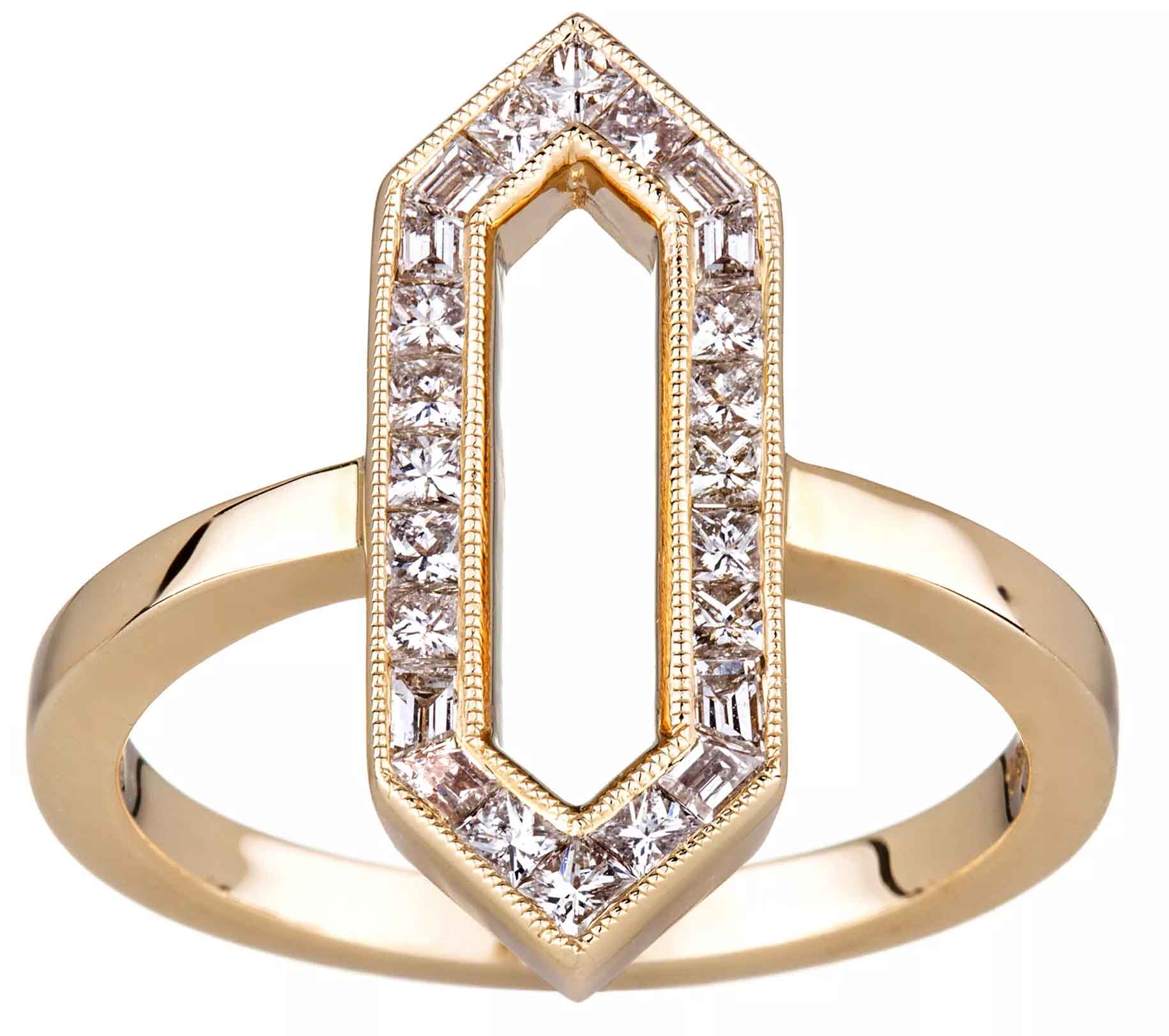 Hexagon ring in 18k yellow gold with 0.56 ct. t.w. diamonds, $2,750; Sethi Couture
News Source : JCKOnline.com