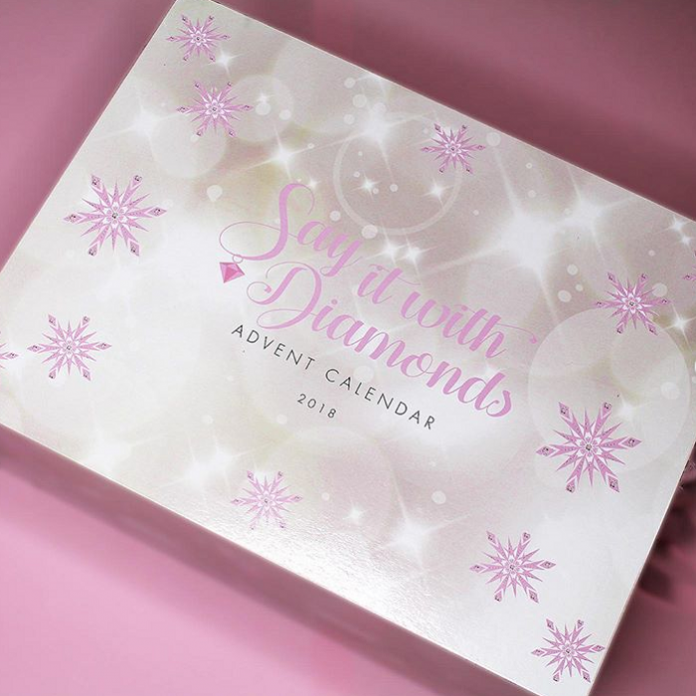 Liverpool-based Say It With Diamonds is releasing a Christmas 2018 calendar filled with jewellery.
The company, which launched on Instagram in 2016 and opened its first retail store earlier this year, has created a '24 Days of Say It With Diamond' Christmas countdown.
The advent calendar features jewellery such as earrings and necklaces. In total, the pieces inside are worth £500, but the calendar will retail at £199.
There is also a Willy Wonka-style competition attached to the product whereby three advent calendars have three real diamonds hidden inside.
Say It With Diamonds proved an instant hit when it was established a couple of years ago on social media as a company offering bespoke jewellery for all budgets.
When the brand first launched, products were only available to buy from Instagram, but at the end of last year Say It With Diamonds opened a showroom in Bootle's Secret Warehouse to offer customers a more intimate and exclusive experience, and today has a physical retail store in Liverpool's city centre.
The brand has a huge following with more than 48,000 followers on Instagram. When it announced the news of its advent calendar the first post received over 500 likes, while a follow up one, which showed the countdown offering in more details, accrued over 1,000.
News Source: professionaljeweller.com