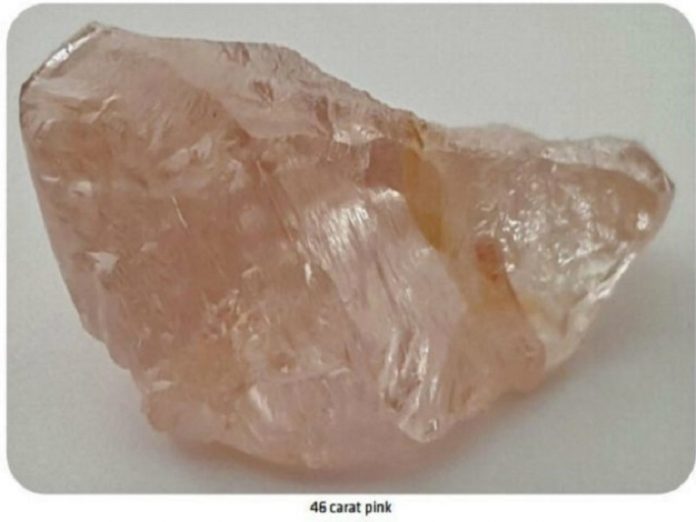 Lucapa Diamond Company and its partners have announced that diamonds from the Lulo mine in Angola will feature in a historic inaugural international tender.
This falls under Angola's new diamond marketing laws just approved by the President of Angola, Joao Lourenco, and the Council of Ministers.
As such, Sociedade Mineira Do Lulo (SML) will showcase and sell the seven large and exceptional Lulo diamonds it has in inventory through an exceptional stone tender to be held in the offices of Sodiam (Angolan state diamond marketing company) in Luanda in January 2019.
The tender will mark a significant milestone for the Angolan diamond mining industry, being the first Lulo diamonds offered for sale at international tender under Angola's new diamond marketing policy.
The mine partners, in conjunction with Sodiam, will invite major international diamantaires and large stone manufacturers to participate in this inaugural tender of the mine's exceptional diamonds.
The new diamond marketing policy is among the measures being introduced by new Angolan President, His Excellency Joao Lourenco, with the express aim of increasing foreign direct investment into Angola's diamond sector.
The seven diamonds to be offered at tender include Type IIa D-colour white gems of up to 114 carats and a 46-carat pink.
These diamonds were held in inventory by SML in anticipation of the new marketing policy being introduced.
The Lulo partners had originally expected the diamonds would be sold in the December 2018 Quarter.
However, while meeting the timetable was achievable, it has been subsequently proposed
and agreed that significant additional buying interest would be generated from holding the
inaugural international tender in January 2019, when diamond pricing is traditionally stronger.
Lucapa MD Stephen Wetherall says he is delighted that the Lulo tender would be the first conducted under Angola's new marketing policy.
"Lucapa and its partners are extremely excited and proud that diamonds from our Lulo mine have been selected to start a new chapter in Angola's diamond mining history."
"The world's leading diamantaires will be invited to Lulo's exceptional diamond tender as Angola and Lulo begin to showcase diamonds to the international diamond community."