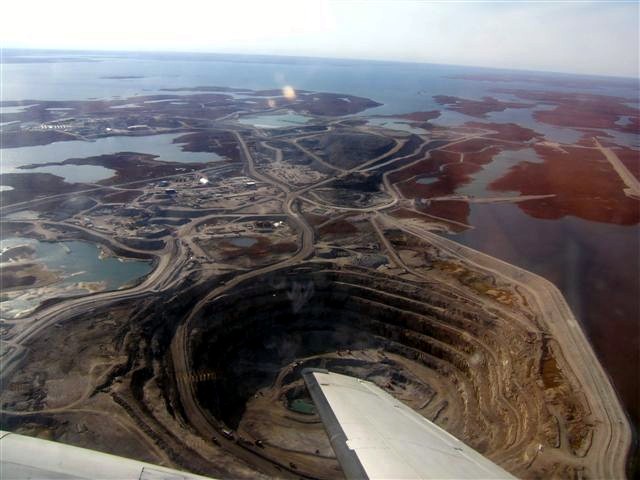 Dominion Diamond Corporation has announced that both processing volumes and diamonds recovered from the Diavik mine during the third calendar quarter of 2016 were 22% higher than the comparable figures for the same period last year. Dominion said in a release that the rise was primarily due to higher ore availability, particularly from A-418 which experienced poor ground conditions during the same period last year.
During the three month period, the Company processed 0.58 million tonnes of ore as companed to 0.48 mn tonnes processed last year, and recovered 1.54 mn carats as compared to 1.27 mn carats a year earlier.
The Company said that though recovered grades were also higher than the same quarter of the prior year, they were below plan in the quarter as a result of increased underground dilution due to granite sloughing from the walls of the open pit. The Diavik Diamond Mine team is in the process of assessing this dilution increase and the possible impact on the remaining calendar year production.
The development of the A-21 pipe continues to progress according to plan. During the quarter, the closure of the dike was completed before the end of the open water season.
Dominion holds a 40% stake in Diavik with the remaining 60% being held by Rio Tinto.
As such, the Company's share of ore processed stood at 233,000 tonnes and of diamonds recovered at 618,000 carats, yieldging a grade of 2.65 ct/ tonne for the quarter. During the first nine months of 2016, Dominion's share of processed ore stood at 670,000 tonnes and of diamonds recovered at 2,003,000 carats, yieldging a grade of 2.95 ct/ tonne.
News Source : gjepc.org