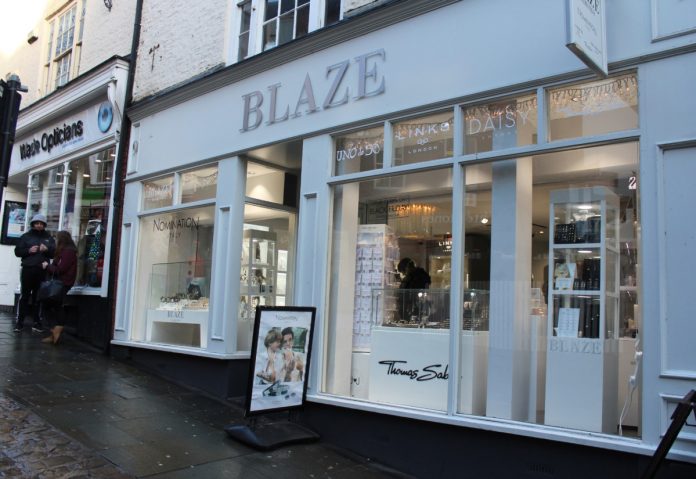 While students aren't known for being high spenders, a jeweller in the North East has spotted an opportunity to make a pretty penny with a fashion-led store.
The historic city of Durham, which attracts a large amount of tourism with its cathedral and castle, boasts one of the top universities in the county and, as a result, has a hefty student population.
However, despite the high student population, the majority of jewellers in the affluent city offer traditional goods and bespoke designs – something many told Professional Jeweller does not attract Durham's millennial-aged clientele.
Having spotted a gap in the market, Michael Lewis, who also manages Newcastle Airport-based Cuba Lily, opened brand-led Blaze Jewellery last year with a clear USP.
Since the doors opened 10 months ago, the jeweller has been able to benefit from the local student population due to its range of affordable, fashion-focused jewellery.
Lewis told Professional Jeweller: "Durham is classed as a very affluent area with a heavy student population as well. Students are more affluent here, generally that's the consensus. We get a lot of students come in with like £100 that they have all pooled together for their friends.
"The other jewellers are old-fashioned, traditional, and I have gone for a totally different look with only modern, contemporary jewellers. We have a bright store with clean lines rather than an old-fashioned look. We are modern."
When Professional Jeweller visited Durham it was clear Blaze Jewellery had made a lucrative decision to open in the city centre.
While other jewellers can benefit from parents visiting children in the city centre, Blaze is the first independent to offer something solely targeted at Durham's students.
News Source : professionaljeweller.com