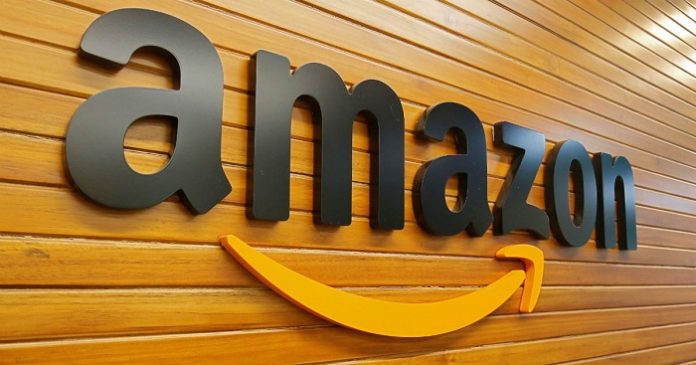 E-Commerce giant Amazon on Tuesday said its over 14,000 assisted online shopping service points, internally codenamed 'Project Udaan' till now, will be branded as 'Amazon Easy'by the middle of 2019, a senior company official said on Tuesday.
"Starting with over 200 stores across the Krishna, West Godavari, East Godavari, Warangal, Nalgonda and Guntur districts in Andhra Pradesh and Telangana, Amazon Easy
will be rolled out nationally across over 14,000 existing stores by the middle of next year, Director, customer experience and marketing Amazon India, Kishore Thota told reporters here.
Amazon.in appoints associates across logistics and retail startups like kirana stores, medical stores and mobile shopping outlets and small business and provides them with a PC-based website.
The store owners are trained to help customers find and buy products of their choice, while earning a commission in the process, he explained.
The India-specific innovation is aimed at enabling customers in smaller markets to get access to the convenience of online shopping, Thota said.
"Amazon Easy will play a significant role in enabling the next 100 million customers in India to enjoy shopping on Amazon.in starting with this upcoming festive
season," he added.
Amazon.in kicked off the assisted shopping project, code-named Project Udaan as a pilot in 2015 and has since expanded to 14000+ stores in 21 states with large network partners like Storeking, Vakrangee to smaller partners like Linq, India buys as well as individual entrepreneurs, a press release from Amazon India said.
Amazon.in equips these offline stores with training materials that include skills like searching, browsing, and navigation on Amazon.in, helping customers set up Amazon accounts, checkouts, payments, answering status and delivery queries, and refunds and returns if required.
Customers can walk into the neighbourhood Amazon Easy store for assistance while shopping on Amazon.in.
Amazon Easy store owners help customers browse the selection, identify and select a product they like, create their Amazon accounts, place orders and checkout to buy.
News Source: firstpost.com