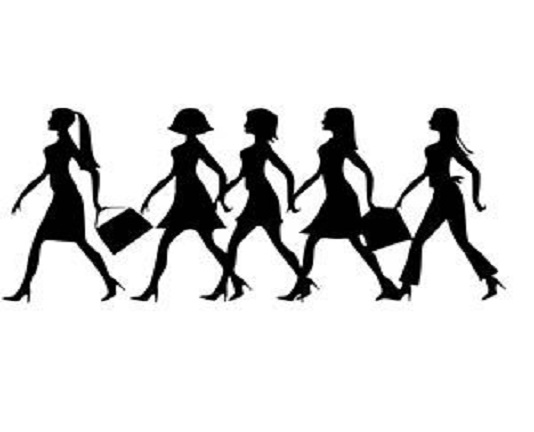 The female self-purchase segment has become an increasingly important part of the diamond jewelry market, according to De Beers' latest Diamond Insight Report.
In the United States, 33 percent (i.e., one-third) of all female nonbridal diamond jewelry was purchased by women for themselves. That's up from 23 percent in 2005.
In the U.S., the number one diamond item female self-purchasers splurge on is rings (37 percent), followed by earrings (31 percent), necklaces (18 percent), and bracelets (10 percent).
The average price paid for a female self-purchase item in the United States is $1,300, slightly less than the $1,400 average for all diamond jewelry.
As for why they're buying, 23 percent said they picked up an item because it was on sale or they liked its price; 18 percent bought jewelry "on impulse" or "to have a nice treat;" 14 percent were drawn to the piece's unique or unusual design; 10 percent wanted to celebrate a personal milestone; and 8 percent bought to mark a relationship milestone, such as an engagement or anniversary.
American female self-purchasers are most likely to be married (57 percent), and fall into the 35 to 54 age bracket (35 percent). Most have an annual income of $75,000 to $150,000 (43 percent). However, 16 percent of female self-purchasers earn less than $40,000; 20 percent fall into $40,000 to $75,000 range; and 21 percent rake in over $150,000.
The report lays out three reasons why the self-purchase market is growing. First, couples are getting married later, and societal views of marriage have evolved: 73 percent of U.S. women now say they don't need a partner to feel complete.
As a result, women are receiving diamond jewelry for nontraditional occasions, such as landing a job, getting promoted, or other achievements. "Alongside commitment and love, diamonds are being bought to represent…optimism and pride," the report says.
Second, women are earning more. In the U.S., a woman is the major income provider for 24 percent of households.
Finally, the report says that women now have a "new perception of femininity."
When asked the attributes associated with female-ness, 69 percent of U.S. women answered "confident;" 65 percent said "strong;" 62 percent, "caring;" 61 percent, "independent;" and 55 percent, "determined."
The report concludes that while the female self-purchase market is an increasing opportunity for the industry, the trade needs to boost its efforts to take full advantage of it.
News Source:jck