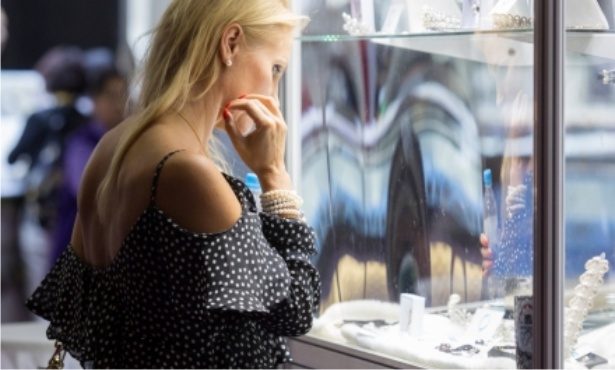 Pearls with the most amazing lustre and shimmering iridescence are among the finest attractions of the September Hong Kong Jewellery & Gem Fair.
Featuring one of the largest and most comprehensive pearl marketplaces in the world, the September Fair is bringing together the Who's Who in the business of pearls, from the most established loose pearl wholesalers who are recognised for their exacting and rigorous sorting standards to luxury jewellery manufacturers who create contemporary and yet timeless collections that show off the beauty of the "Queen of Gems."
"The September Fair is unparalleled in terms of the breadth, depth and quality of its pearl exhibits," says Celine Lau, Director of Jewellery Fairs at UBM Asia. "If you're looking for top-quality Akoya, South Sea, Tahitian and freshwater pearls – from rare single gems, matched pairs and strands to exclusive pearl suites and jewellery collections in fresh and modern designs – you will find them all at the show."
The B2B show hosts more than 220 pearl suppliers at the AWE, including dealers from Australia, China, French Polynesia, Hong Kong, Indonesia, Japan, Myanmar, UK and the US.
To view our full schedule of events, check out the September Fair's events calendar.
News Source : jewellerynet.com