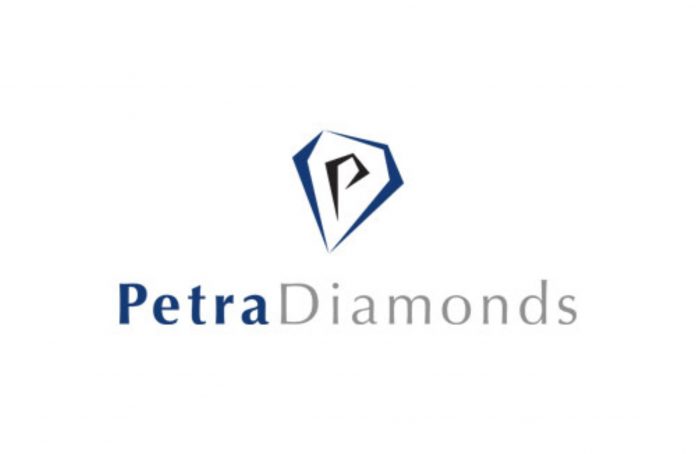 Petra Diamonds Ltd announced a 17% fall in revenue from diamond sales to US$78.7 million for the three months ending September 30, 2017, citing the impact of the Tanzanian government's decision to block export of a parcel of diamonds containing 71,654 carats from the Williamson mine during the period and other factors.
There was a 4% decline in Q1 production to 1,053,817 carats (Q1 FY 2017: 1,097,523 carats) mainly due to a planned reduction in tailings production at Finsch and Kimberley Ekapa Mining Joint Venture, Petra said. However, Q1 ROM production increased 17% to 842,809 carats (Q1 FY 2017: 720,475 carats), despite the labour disruptions experienced in September 2017 impacting ROM production by ca. 60,000 carats.
Revenue during the period stood at US$ 78.7 million from 711,277 carats sold (Q1 FY 2017: US$ 94.7 million from 745,447 carats sold, including US$ 10.9 million revenue from Exceptional Diamonds), a decline of 17% year-on-year.
Petra clarified that in October, further sales of South African goods yielded US$ 53.1 million and that after receiving authorisation from the GoT to resume diamond exports and sales, a second parcel of ca. 40,000 carats from the Williamson mine has been shipped to the Company's marketing office in Antwerp, to be sold in Q2 FY 2018. Meanwhile, it reported that it continues to engage with the GoT in order to reach a satisfactory solution with regards to the first parcel of diamonds.
The Company clarified that revenue was also impacted by an ca. 3% drop in diamond prices on a like-for-like basis for Q1 in comparison to H2 FY 2017, though the impact was partially offset by the expected improvement in product mix further to a higher proportion of ROM versus tailings carats.
Diamond inventory as at 30 September 2017 was 912,812 carats valued at US$ 81.9 million (30 September 2016: 902,211 carats valued at US$ 69.0 million).
Net debt at 30 September 2017 of US$ 613.8 million (30 June 2017: US$ 555.3 million) is at higher than previously expected levels due to no sales from Williamson; while cash and undrawn bank facilities stood at US$ 146.7 million (30 June 2017: US$ 209.3 million).
Johan Dippenaar, Chief Executive Officer, commented, "Despite the labour disruptions at Finsch, Koffiefontein and KEM JV, the Group has made a strong start to FY 2018, delivering close to 1.1 Mcts for Q1. The Group is continuing its production build up and it is encouraging to see the increasing contribution of ROM production."
The Group maintains full year production guidance of ca. 4.8 to 5.0 mn cts.
News Source : gjepc.org