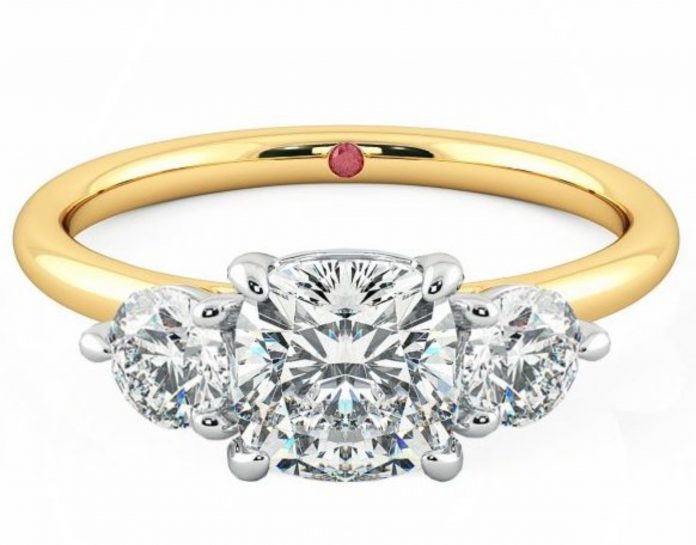 Online jewellery retailers have reported a spike in searches for three stone rings since Prince Harry announced his engagement to Meghan Markle last Monday (Nov 27).
The Diamond Store has noticed an increase in consumers looking for three-stone rings, while 77 Diamonds has already had a bespoke meeting with a client looking for a ring similar to Meghan Markle's.
However, both online retailers believe searches and purchases will increase in the next few months.
"It is no surprise we have sold a couple so far, and we have seen a noticeable increase on our website in terms of traffic to three stone rings," shares The Diamond Store chief executive officer, Gary Ingram. "However, from experience with the Kate Middleton ring it takes a few weeks for the mass orders to start coming through so I imagine by Christmas Day it will certainly be a trending ring.
He continues: I am convinced this style will also play a large part of the 2018 engagement ring sales, which we are very happy about as we love this design."
Preparing for an increase in brides-to-be looking for similar rings to Markle, several jewellers have responded by creating doppelgangers.
Jewlr launched The Duchess, a fashion version of the royal engagement ring, which has already become a bestseller for the retailer, while British e-tailer Taylor & Hart were among the first to create a replica.
"The news of Prince Harry and Meghan's engagement will create lots of momentum with women wanting to get engaged at the same time as Meghan," shares Taylor & Hart creative director, Jason D'Heureux. "When Kate Middleton became engaged to Prince William, we saw an increase in enquiries for her oval sapphire and diamond halo engagement ring. Harry and Meghan's engagement is a modern day fairytale that will inspire generations to come."
News Source: gjepc.org