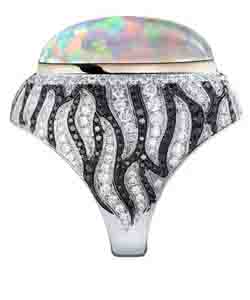 Because opal just makes you feel good
When things feel like they've gotten really bad, it's important to look to the good things in life. Lately it feels like we might just have to search a little harder, but the good things are out there. Given the general atmosphere in the world/on your Facebook feed/in the news lately, it might seem superficial—it might evenbe superficial—for me to talk about jewelry, but the thing is, its impact on a person's mind-set can be real. There are things in this world that have mood-changing powers: a hug from someone you love, your favorite song, cats on YouTube. In the gemstone world, no other stone summons that power quite like opal does. Perhaps it's due to its mesmerizing colors, how it seems to contain a universe of its own. Perhaps it's because it's just so well-revered that designers know how to craft settings that make it dance just so. But I ask you: How can you not look at these, and for a moment, not feel really, reallygood? It's escapism, jewelry style.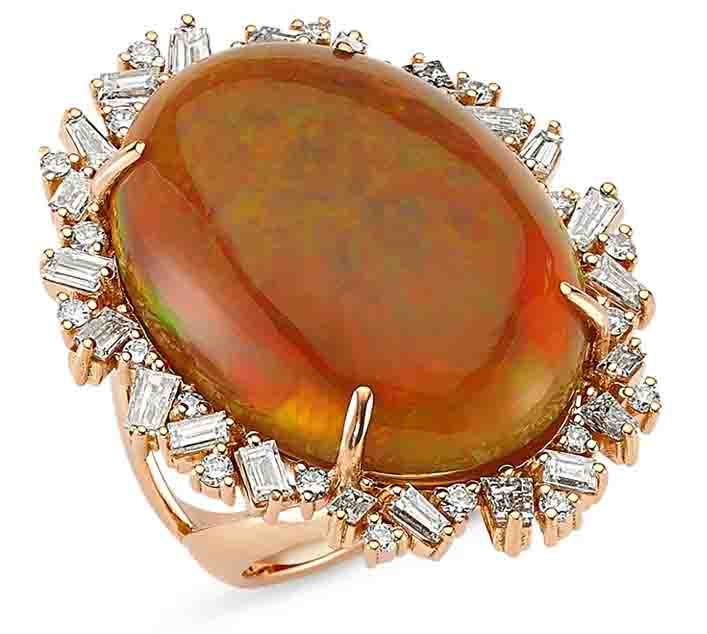 Ring in 18k rose gold with 25.4 ct. opal, 1.65 cts. t.w. baguette, and 0.42 ct. t.w. round diamonds, price on request;ZDNY & Co.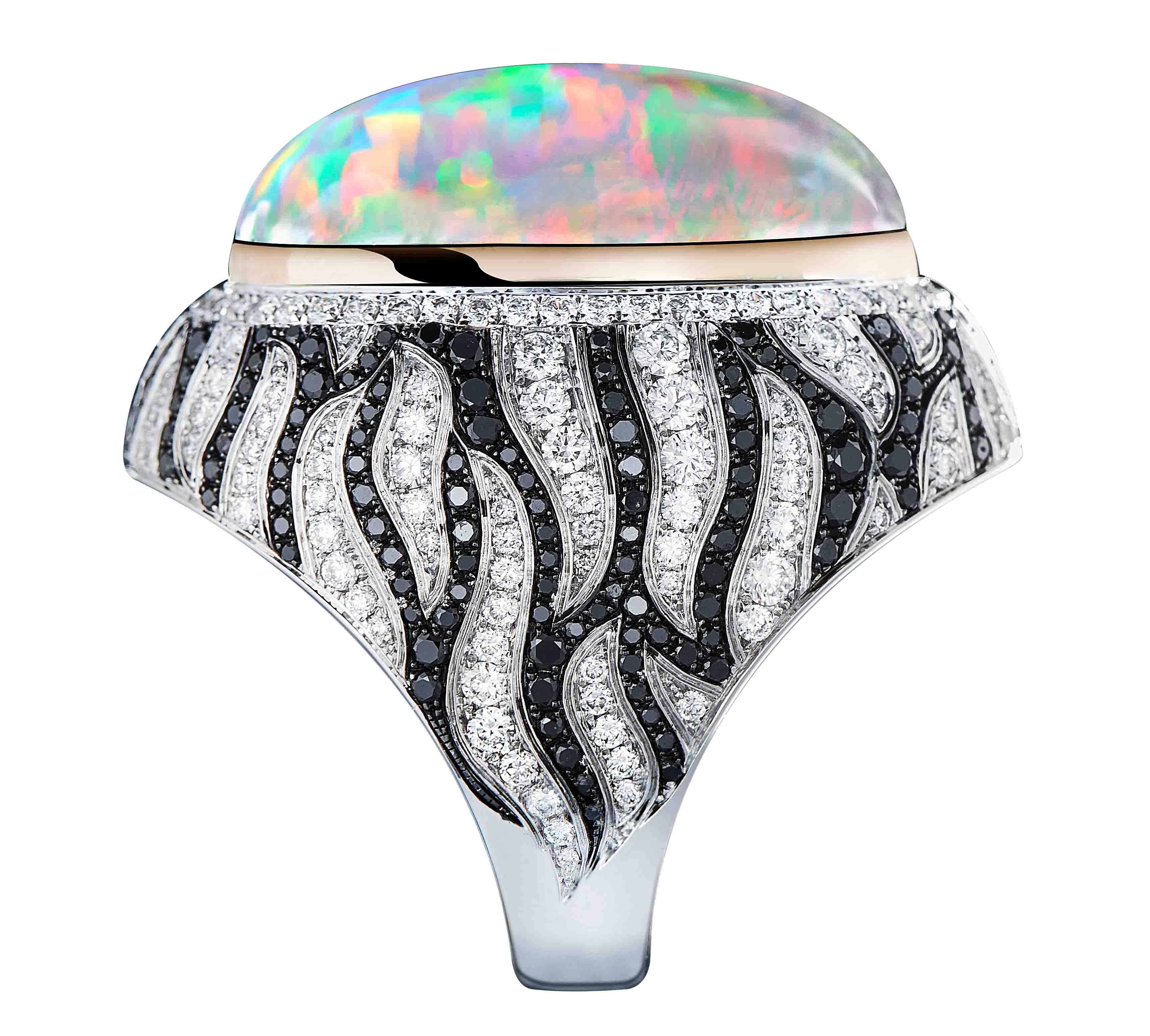 Cintemani ring in 18k gold with opal and black and white diamonds, $40,000; Gilan
Ring in 14k Strawberry Gold with 2.75 ct. Neopolitan Opal and 0.59 ct. t.w. Vanilla Diamonds and Chocolate Diamonds, $1,999; Le Vian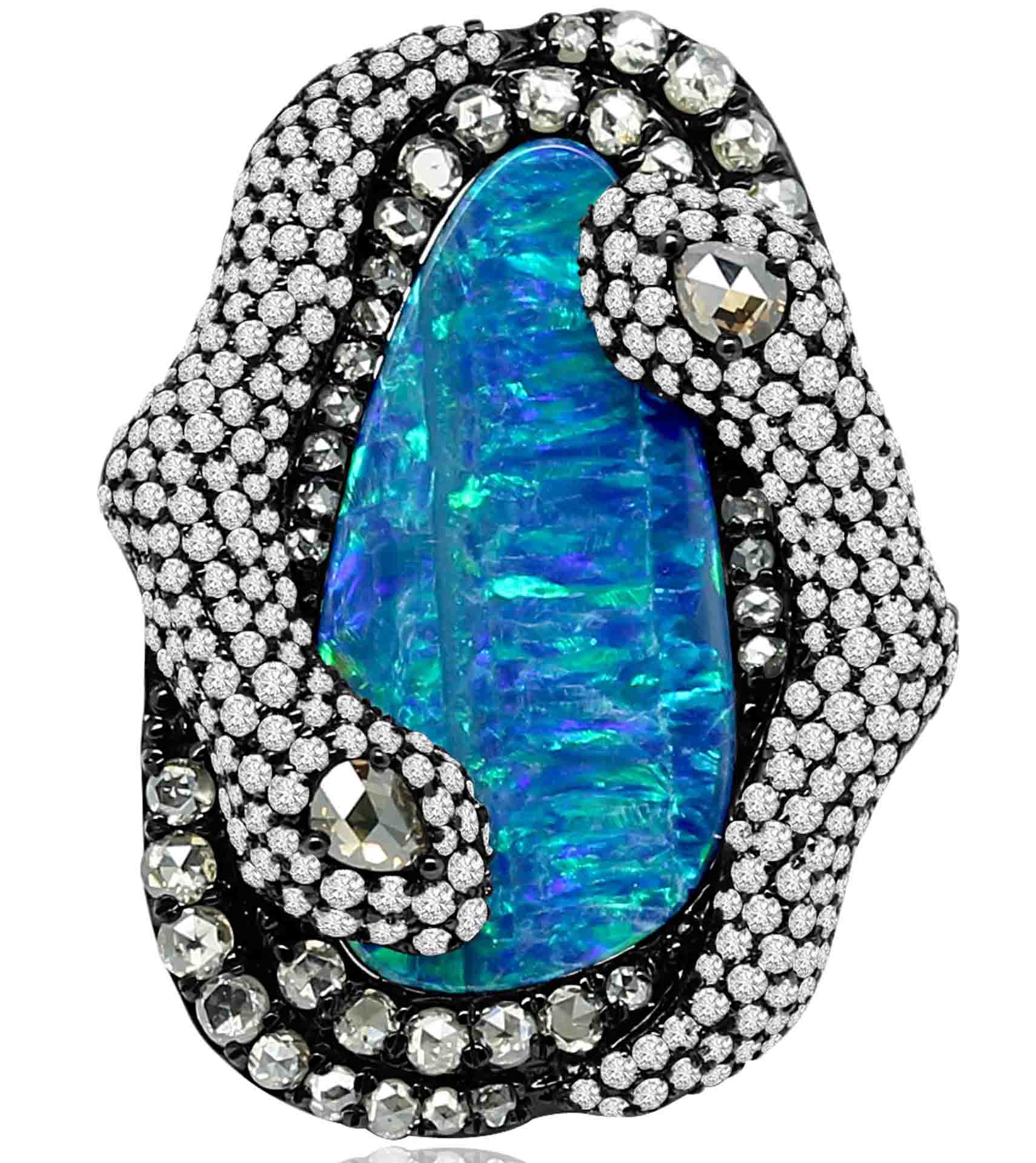 Double Serpent ring in 18k black gold with 8 ct. opal and 3 cts. t.w. rose-cut and round diamonds, $9,000; Sutra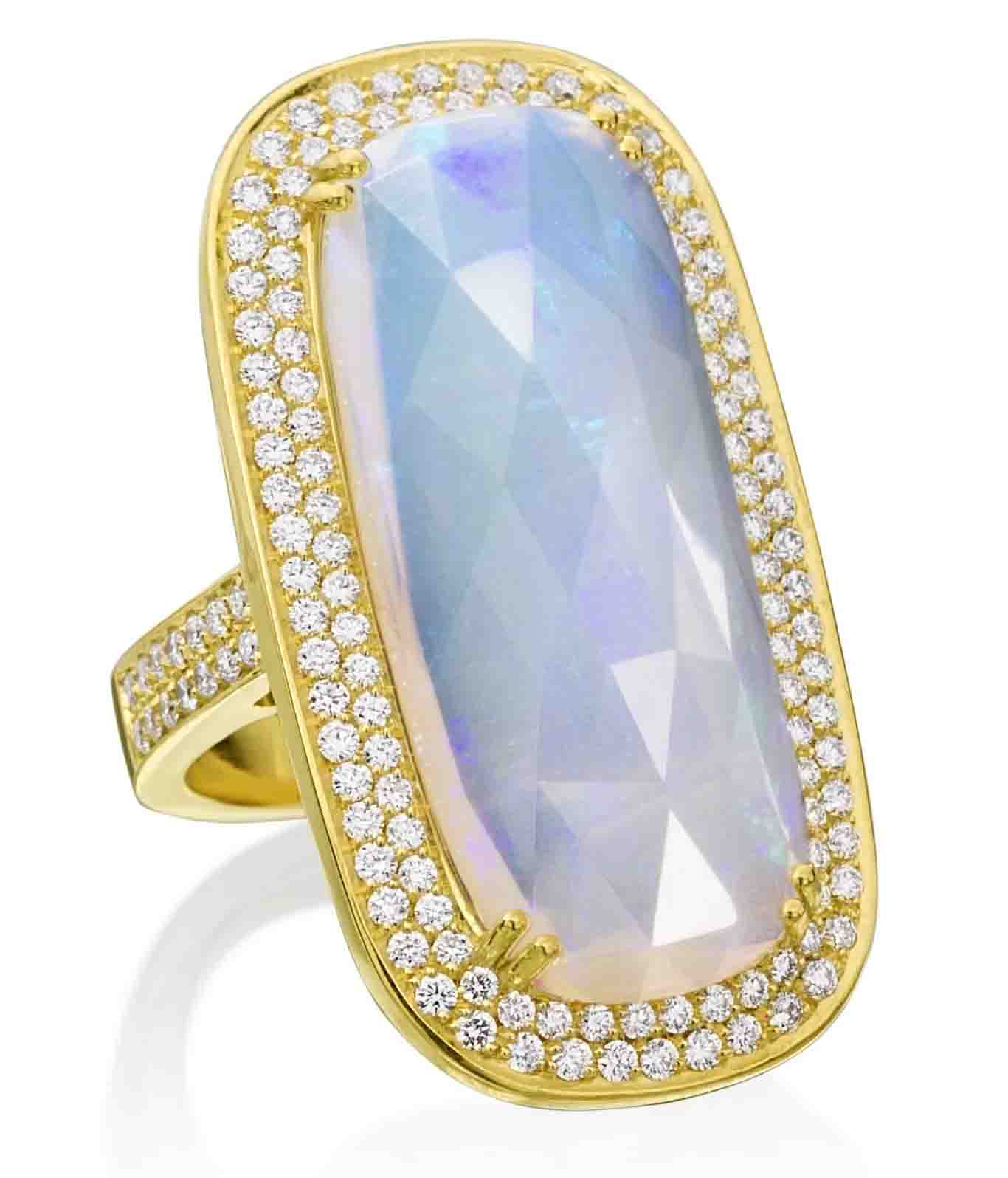 Emily ring in 18k yellow gold with 13.48 ct. untreated Welo opal and 1.37 cts. t.w. diamonds, $10,890; Lauren K
News Source : JCKOnline.com