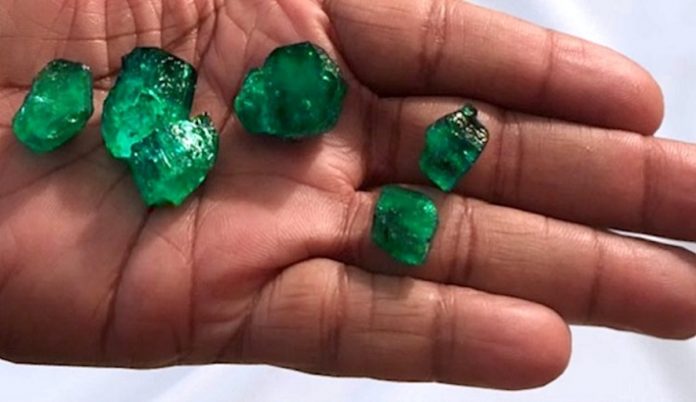 In a new, path-breaking step, Fura Gems Inc has released the maiden mineral resource estimate for the Coscuez mine in Colombia which projects the total yield of the mine to be six million carats. The company said that this was the first-ever mineral resource estimate prepared for any mine in Colombia's emerald sector.
The average price of the emeralds based on conservative estimates will be US$ 200/carat, Fura said.
The Coscuez mine is located in the heart of the most important emerald mining region of Colombia and was acquired by Fura in January 2018.
The estimate was prepared and classified by independent group Watts, Griffis and McOuat Limited and is in accordance with Canadian Institute of Mining, Metallurgy and Petroleum (CIM) Definition Standards for Mineral Resources and Mineral Reserves and Guidelines and was prepared in accordance with National Instrument 43-101 ("NI 43-101").
WGM is an independent group of consulting geologists and engineers based in Toronto, Canada and one of the longest-running mining consultant groups in the country.
For this purpose, Fura mapped more than 20 km of existing underground tunnels; completed more than 1,600 m of core drilling; and, recovered nearly 16,000 carats of emeralds from bulk sampling activities.
Dev Shetty, President and CEO of Fura, commented: "This maiden Mineral Resource estimate comes less than a year since acquiring this mine. These results highlight the opportunity we have here, at a mine that has previously produced some of the finest emeralds in the world."
He added that the historic mine's maiden Mineral Resource estimate is a significant milestone for the Company. "We look forward to upgrading the resource estimate to higher category in the upcoming year."
Fura Gems also announced the closing, on a fully subscribed basis, of a non-brokered private placement financing for $5,249,000. The amount will be used for the exploration and development of the Company's emerald and ruby assets in Colombia and Mozambique, respectively, and for general corporate purposes, the Company said.
It also announced that it had appointed Gaurav Gupta, a CA, to its board of directors, effective immediately, in place of Roberto Schrader who recently resigned.
Pic Caption: Emeralds from Fura's Coscuez mine in Colombia
Pic Courtesy: Fura Gems Inc
NewsSource: gjepc.org