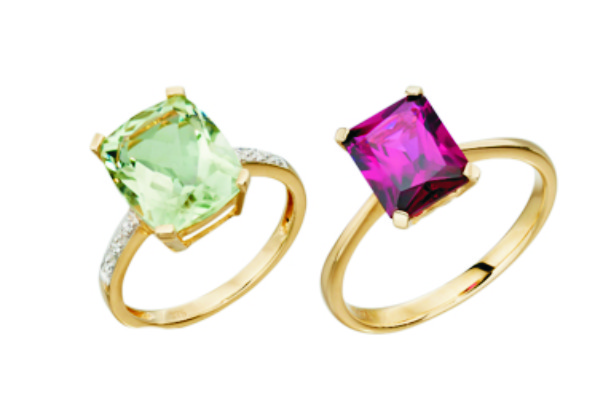 Jewellery supplier Gecko has expanded its jewellery portfolio with circus-inspired additions to its Elements Gold collection.
Standout pieces include the semi-precious cocktail rings in green amethyst, Brazilian garnet and London blue topaz.
The plain gold part of the collection, which has always been a favourite, has been expanded to include additional colours of best sellers including the mini heart slider pendant and matching earrings. These now come in yellow, and white gold in addition to the existing rose colour way.
Sparkling diamonds have been introduced, including a textured necklace and earring set along with a number of statement earring profiles.
Gecko's creative director, Desiree Pringle, commented: "We wanted to bring a luxurious yet commercial collection to our customers, including a perfect balance of core easy gold pieces along with some statement styling, and a fresh injection of colour to ensure their displays pop. Our stunning new campaign shots give the jewellery a modern, luxurious look in store."
Wholesale prices range from £28 to £180.
News Source : professionaljeweller.com