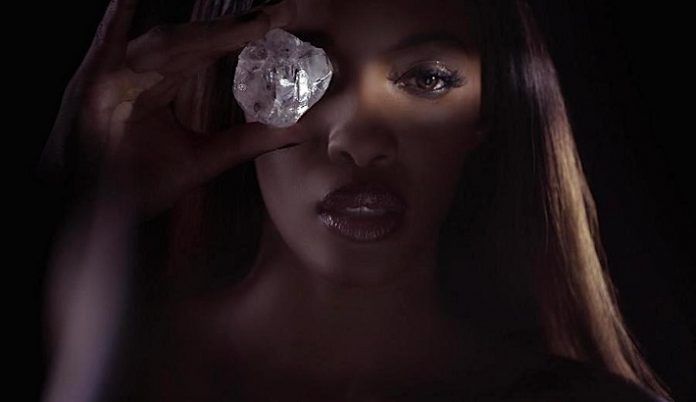 Last year was a momentous one for Africa-focused Gem Diamonds (LON: GEMD), as it recovered a record number of huge precious stones from its flagship Letšeng mine in Lesotho, the world's highest-dollar-per-carat diamond mine.
In Q4 2018, the company recovered three of the 15 diamonds over 100 carats — a new record for the London-based miner.
The most important one, the 910-carat "Lesotho Legend", was unearthed early in the year and the company fetched $40 million for the diamond, one of the largest ever discovered.
Carat recovery, however, dropped in the fourth quarter by 17% to 29,523 ct, which was not enough to ruin the company's positive year, in which carat recovery actually increased by 11% when compared to 2017 to 126,875 ct.
The average price of diamonds found in the period was just $1,259 per carat, almost half the value for the full year, the company said. The highest price obtained was $64,067 per ct for a 4.06-carat pink diamond – also the top sum achieved during 2018.
Investors reacted negatively to the results. Gem shares fell 2.8% to 105.50 pence in London trading after their release.
Since acquiring Letšeng in 2006, Gem Diamonds has found five of the 20 largest white gem quality diamonds ever recovered, which makes the mine the world's highest dollar per carat kimberlite diamond operation.
At an average elevation of 3,100 metres (10,000 feet) above sea level, Letšeng is also one of the world's highest diamond mines.
The biggest diamond ever found was the 3,106-carat Cullinan, dug near Pretoria, South Africa, in 1905. It was later cut into several stones, including the First Star of Africa and the Second Star of Africa, which are part of Britain's Crown Jewels held in the Tower of London.
Lucara's 1,109-carat Lesedi La Rona was the second-biggest in the record, while the 995-carat Excelsior and 969-carat Star of Sierra Leone were the third- and fourth-largest.
Finding diamonds worth mining is becoming a problem throughout the industry. Prices for the smallest and cheapest gems have been dropping due to oversupply, shrinking miners' profits.
Late last year, some of Rio Tinto's (LON, ASX: RIO) customers refused to buy cheaper diamonds, while Anglo American's De Beers, the world's top diamond producer by value, had to cut prices and offer concessions to buyers.
NewsSource: mining