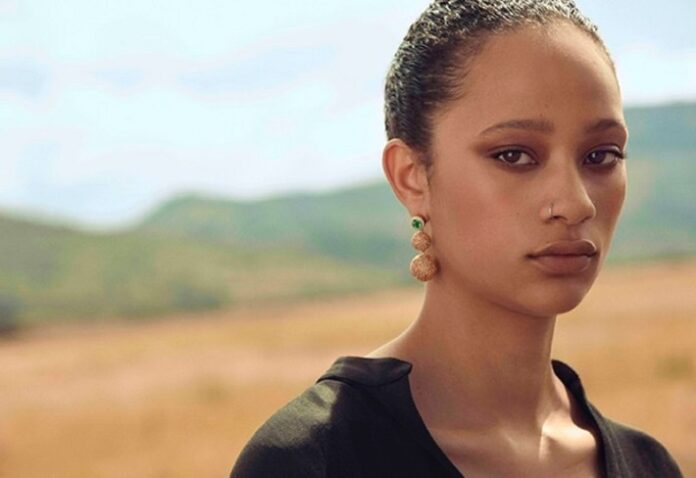 Net-a-Porter and Gemfields have both released their own sustainable capsule collections in support of international conservation charity Space for Giants.
The charity's new 'Walk for Giants' campaign is setting out with the goal of fundraising and awareness-building for African wildlife conservation.
Gemfields, a world-leading supplier of responsibly sourced coloured gemstones, is releasing a new 44-piece collection in honour of the campaign.
Meanwhile, Net-a-Porter is launching a series of 15 sustainable collections. Both are available on the company's respective websites.
Proceeds from these capsule collections will bring critical support to protect Africa's elephants and their natural habitat.
Gemfields' Walk for Giants capsule collection features the brand's Zambian emeralds and Mozambican rubies set in 44 pieces by 12 brand partners, including AYA, Fabergé, Francis de Lara, VAK Fine Jewels, and Zoe & Morgan.
Net-a-Porter's exclusive capsule collections are made with function and sustainability in mind, the company said, and include renowned brands such as Burberry, Brunello Cucinelli, Chantecaille and Ole Lynggaard Copenhagen.
Max Graham, founder and CEO of Space for Giants, commented: "What 'Walk for Giants' so brilliantly amplifies is that conserving existing natural landscapes is not just critical for the future of humanity but is also the best economic deal around.
"Nature-based businesses bring jobs, buy from local suppliers, pay taxes, and build national economies. But the natural assets these enterprises rely on – including Africa's last populations of mega-fauna – are under grave risk. We must protect them now, so they can continue to deliver their value forever.
"We are excited that Gemfields and Net-a-Porter have chosen to use their influence to bring much needed attention and funds to this cause."
NewsSource: professionaljeweller