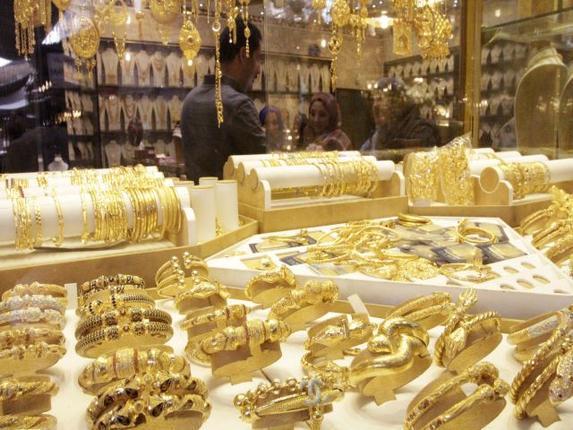 Gold edged up slightly in a technical rebound on Monday after one-month highs hit last week were undercut by the prospects of more interest rate hikes from the US Federal Reserve.
Spot gold edged 0.1 per cent higher to $1,174.23 an ounce by 0715 GMT.
Gold gained nearly two per cent last week, its biggest weekly rise since early November, although it fell on Friday as Fed officials commented on data that pointed to an improving US economy.
US gold futures were up 0.1 per cent at $1,174.10 per ounce.
"Some kind of rebound in gold prices is still in place," said Mark To, head of research at Hong Kong's Wing Fung Financial Group.
"However, the impact of monetary policy changes like rising US interest rates will be felt gradually and the quick rebound in gold price should be finished."
Spot gold is up nearly 5 per cent from mid-December, when it touched 10-month lows.
"Seasonally, January is a very bullish month for gold," said Amit Kumar Gupta, research head at Adroit Financial Services, adding that the Chinese New Year this month is expected to increase physical buying.
A slight correction in the dollar index from its recent highs also helped gold prices, he added.
The dollar surged to 103.820, its highest level since December 2002 last week.
Spot gold may retest a resistance at $1,182 per ounce, a break above which could open the way towards $1,219 an ounce, according to Reuters technical analyst Wang Tao.
Although US employment increased less than expected in December, US jobs data on Friday showed a rebound in wages, pointing to sustained labour market momentum.
Chicago Federal Reserve President Charles Evans had said on Friday the central bank could raise interest rates three times this year, faster than he had expected just a few months ago.
Evans and other regional Fed presidents are scheduled to speak this week, and the outlook for US rates may become even clearer when Chair Janet Yellen appears at a webcast town hall meeting with educators on Thursday.
"As long as the US economic data is good, people are expecting rate hikes to be more hawkish and short gold at $1,200 levels," To said.
Expectations of US interest rate hikes lowers demand for the non-interest-paying bullion.
Hedge funds and money managers cut their bullish positions in COMEX gold contracts for the eighth straight week in the week to January. 3, taking their holdings to the smallest in 11 months, US Commodity Futures Trading Commission (CFTC) data showed on Friday.
Among other precious metals, silver shed 0.2 per cent to $16.44 an ounce, while platinum gained 0.3 per cent to $969.99.
Palladium was up over one per cent at 766.20 an ounce, after hitting its highest in more than a month at $768.10 earlier in the session.
News Source : thehindubusinessline.com