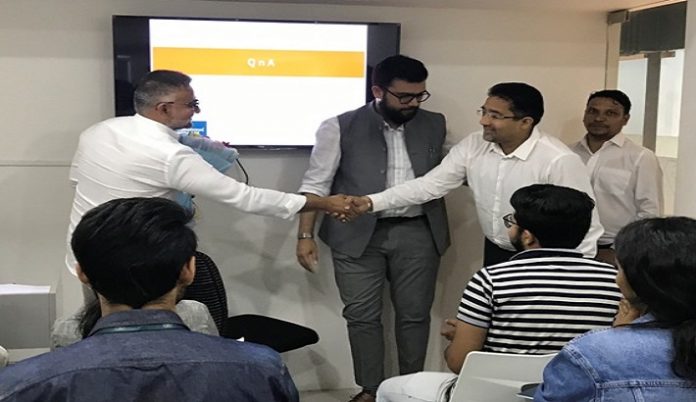 In an interactive seminar, the students at IIG get an exclusive opportunity to learn from Aftab Bandukwala – a design industry expert
On 11th May, Mr Aftab Bandukwala, a design industry veteran and the Director at Ventures India Corporation Pvt Ltd conducted an interactive seminar on "Design Journey – From Conception to Completion" at the International Institute of Gemology. The attendees of this seminar comprised of students and the who's who of the Gems and Jewellery Industry.
Across the span of the seminar, Mr Aftab Bandukwala shared his personal beliefs and professional experiences from over the years. From beginning his career in the FMCG market to venturing into the design industry, growth has been his constant correspondent. While talking about one of his prime projects of the Tanishq store at Andheri East, he went down the memory lane on how he played an integral part in changing the face of the store. With dedication and a knack to near perfection, he believes in creating an ambience with his designs that are not only customer centric but employee-centric too. Furthermore, he also elaborated on his versatile style of working as per the needs and requirements of his clients.
The seminar was a thorough exchange of dialogues than being just a monologue by Aftab. International Institute of Gemology with its newly added course "Jewellery Merchandising" aims to impart knowledge not only restricted to selling gems and jewellery but selling an experience altogether. This is an experience that stays with the customer right from the moment he walks in; to the time he leaves the store. The motive of this seminar was to bring the students in contact with one of the experts who ace this game with experience and knowledge. The students sure had a lot to take away from this
gem of a seminar.
NewsSource: diamondworld