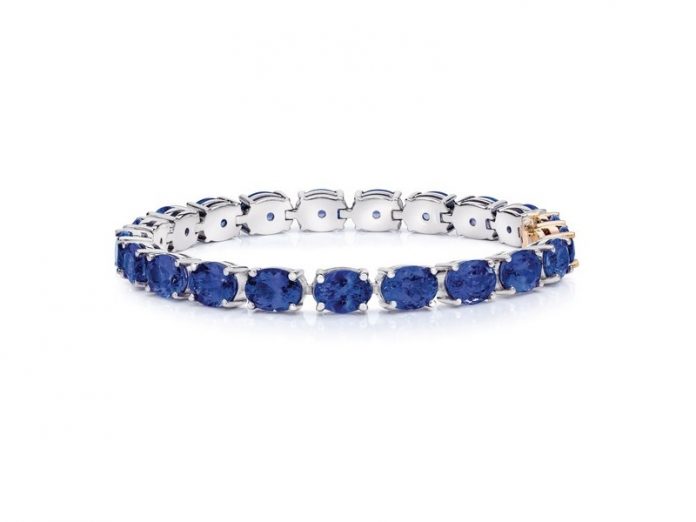 US-based jewellery retailer Diamonds International is offering a collection of classic tanzanite jewellery with a modern twist through its exclusive brand, Safi Kilima Tanzanite.
The Wow Collection features a classic tennis bracelet and a necklace, adorned with high-quality Safi Kilima tanzanite stones, to give the pieces a more fashionable look.
Safi Kilima Tanzanite, Diamond International's exclusive brand, provides women various options when it comes to fine jewellery. Tanzanite's trichroic material, which means it ranges in colour from deep purple to deep blue, plays a vital role in lending classic pieces a more updated appeal.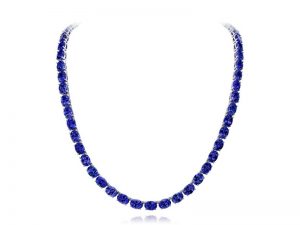 With over 125 stores, Diamonds International is the largest and most prominent privately held jewellery retailer in the Caribbean, Mexico and Alaska. It was established in 1988.
Often referred to as eternity or infinity jewellery — which uses several stones paired together in a single, flexible and lightweight strand — a tennis bracelet is a must-have for every woman, according to the jewellery retailer.
Safi Kilima Tanzanite's Wow Collection combines the finest-quality tanzanite of 20 carats and up per piece. The collection's unique gold clasp adds a perfect finishing touch to the pieces. The brand is launching several new collections in 2017 to celebrate the discovery of tanzanite 50 years ago.
News Source: http://www.jewellerynewsasia.com