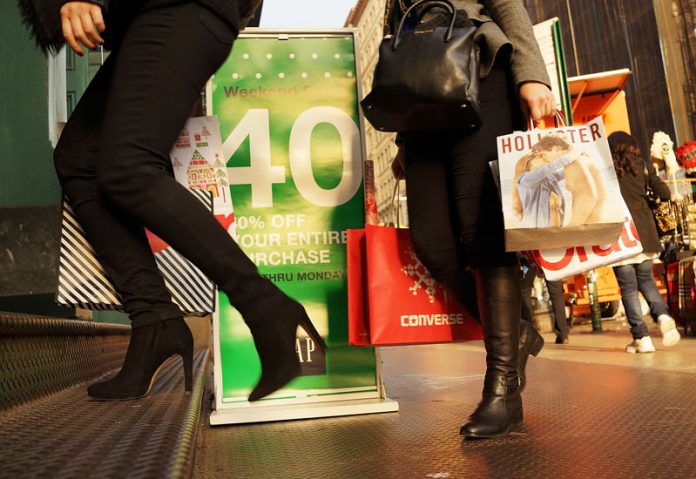 Jewellery retailers are readying themselves for an online sales slugfest this week as they look to take advantage of Black Friday mania by applying heavy discounts across their product ranges.
The nation's largest chains have visibly ramped up their advertising activity this week, with targeted campaigns in national newspapers, online and though direct email marketing in a bid to entice shoppers.
Brits are predicted to spend more than £7 billion during Black Friday and Cyber Monday, and jewellers are determined to secure their fair share of this outlay.
Analysis of the largest jewellery chains by Professional Jeweller this week shows that many are set for a major sales bonanza, with their digital departments working around the clock to get their websites ready and ensure inventory is in place.
Fraser Hart has got fully into the Black Friday spirit by offering an extra 20% off "already reduced" lines. Standout offers include 9ct rose gold 0.40ct diamond galo and morganite rings down from £1,999 to £1,4999 while the price of 9ct yellow gold and cubic zirconia wheat bracelets have been cut from £599 to £399.
The chain has also slashed hundreds of pounds off watches from Michael Kors, Citizen, Longines and TAG Heuer.
H Samuel has put a live countdown ticker on its website as it looks to whip customers into a buying frenzy ahead of what is now the largest single selling day for many retailers.
It is offering 25% off all full-price diamonds using a special code available on its website. It has also been offering some jewellery lines at "better than half price" throughout the week.
Goldmiths is going big on Black Friday, too, with its homepage declaring that 50% will be slashed off the price of jewellery for the occasion. A quick search of its website reveals that discounts have been applied to no fewer than 815 product lines.
Ernest Jones, meanwhile, is advertising the fact that consumers can save on watches, diamonds and jewellery during its Black Friday and Cyber Monday offers, with the company introducing cut-price deals on brands such as Gc, Hugo Boss, Links of London, Coach and Michael Kors.
Not all jewellery retail chains find it necessary to cash in on the Black Friday madness, however. F.Hinds' website and social media channels make no mention of Black Friday as an event, but the company is currently offering a 'buy one, get one free' on all lines at the moment.
News Source: professionaljeweller.com