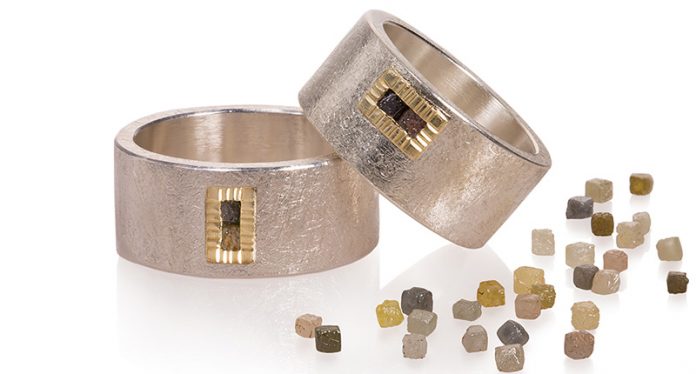 Boulder, Colo.–Todd Reed has launched its first giveaway, a contest in which it will award a set of wedding bands to the couple who best tells the story of forging their own path via video.
The "Forged Your Own Way" contest launched Feb. 14, Valentine's Day.
It asks couples to submit a video online that's up to 90 seconds in length detailing how they are forging their own way, both in their relationship and in their lives.
Todd Reed Marketing Manager Robert Diamante described Forged as a "listening campaign," designed to help the brand better understand millennials and how they are interfacing with traditional ideas of engagement and marriage.
It is also a way to introduce the Todd Reed brand to that generation.
Diamante told National Jeweler via email: "We believe Todd's story and the experience of Todd Reed are inherently aligned with the values millennials uphold: desiring engagement with the brands they identify with, feeling a part of the culture of the brand and not being preached to or being told how to buy.
"Todd values sustainability without sacrificing aesthetic. Handmade, which is the heart of Todd Reed, is so important to many, not just millennials and we want to amplify that."
The idea for the contest came from Boulder resident Kate LaCroix, who owns a marketing agency, Kontently, and has done contract work for the brand in the past. (LaCroix also was featured in National Jeweler after she voluntarily donated a kidney and then tapped Todd Reed to make a medic alert bracelet for her.)
The name "Forged Your Own Way" is, first, a nod to the brand's founder and chief designer Todd Reed, a "pioneer" who forged his own way with his use of rough diamonds and his unique aesthetic.
Secondly, it references "Forged as One," the program the brand began in 2017 in which the maker's mark of the artisans in the Todd Reed studio appear on each piece they craft, intertwined with the Todd Reed hallmark. It gives each piece "a provenance and a personality," Diamante said.
"Our retailer partners love Forged as One for that reason and it is a fantastic selling point of difference at the counter," he said.
The deadline for submissions for the consumer-facing "Forged Your Own Way" is March 15.
News Source : nationaljeweler.com