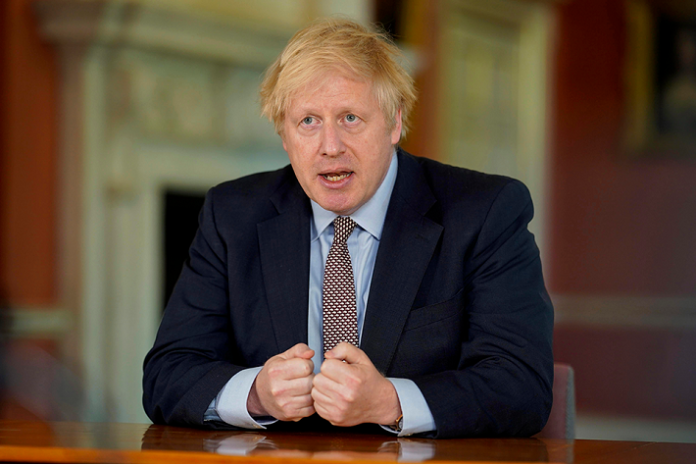 The prime minister has given jewellery retailers an official date for re-opening.
Speaking at the daily press briefing on Bank Holiday Monday (May 25), Boris Johnson said outdoor markets and car showrooms can reopen from June, and all other non-essential retailers, including jewellers, can follow suit two weeks later and open their doors for business from June 15.
As with all of the plans to ease lockdown, jewellery retailers will only be able to re-open on this date if the Government are satisfied with the progress being made to fight against coronavirus, with the prime minister warning that all retail business owners will need to adhere to new guidelines to protect shoppers and workers.
These new guidelines fall under the 'Shops and Branches' part of the Government's 'working safely during Covid-19' section online.
We've also broken the guidelines down for jewellers here:
The prime minister said employers will face "spot checks" to make sure they are implementing social distancing and stressed that every retail business must complete a risk assessment after consultation with trade unions and workers before welcoming consumers into their stores.
Boris Johnson remarked: "Shops now have the time to implement this guidance before they reopen.
"I want people to be confident that they can shop safely, provided they follow the social distancing rules for all premises."
Commenting on the development, Business Secretary Alok Sharma, added: "Enabling these businesses to open will be a critical step on the road to rebuilding our economy, and will support millions of jobs across the UK."
The British Retail Consortium welcomed yesterday's news, stating it provided "much-needed clarity on the route ahead".
A spokesman for the Confederation of British Industry added that the new guidance would help retailers to open "safely and securely".
However, not all businesses were pleased with the announcement.
The British Association of Independent Retailers said many small shops had been preparing to open from next week, expressing: "It is, therefore, a little disappointing for the smaller retailers not to be able to open until June 15, especially as they can make it safe to do so."
Others have also raised concerns about whether consumers will have an "appetite" for shopping, or if stores will be open and empty for the foreseeable future.
NewsSource: professionaljeweller