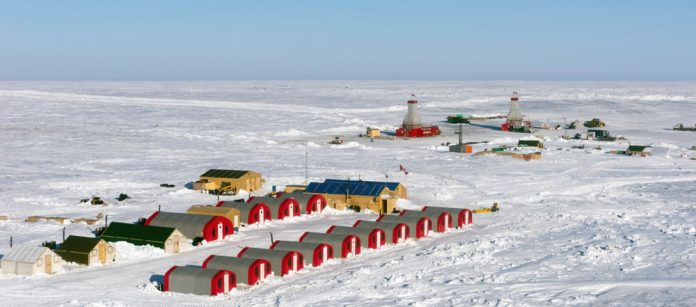 Kennady Diamonds Inc. announced that  Antwerp-based WWW International Diamond Consultants (WWW) to which it had sent a total of 2,262.43 carats (+0.85mm) recovered from bulk sampling programmes  —  conducted in 2015 and 2016 at the  Kelvin kimberlite  at the 100 percent-controlled Kennady North project located  in Canada's Northwest Territories — has reported  an average value of US$ 52 per carat for the total parcel.
Furthermore, Kennady Diamonds said there was "a  very encouraging presence of high value gem quality stones noted in 2015 confirmed in the 2016 bulk sample, including a 2.84 carat sawable diamond valued at US$ 2,640 per carat".
An independent market valuation exercise was also undertaken in Antwerp last week, which "arrived at the same average value as WWW", the Company stated.
"Based on the results of the bulk sampling programme  it's apparent that the quality of Kelvin diamonds improves with size", noted Dr. Rory Moore, President and CEO of Kennady Diamonds. "A similar trend exists at the neighbouring Gahcho Kué diamond mine located five kilometers to the southwest of the Kelvin kimberlite. The five highest value Kelvin diamonds represent one per cent of the sample weight, but 20 per cent of the total value. This trend is a key determinant of overall value."
The Company said the five highest value diamonds recovered from the bulk sampling include:
*   A  2.84-carat sawable octahedron  valued at US$ 2,640 per carat
*   A  4.22-carat makeable  diamond   valued at US$ 1,416 per carat
*   A  2.56-carat makeable diamond   valued at US$ 1,357 per carat
*   A 2.58-carat sawable octahedron   valued at US$ 1,691 per carat
*   A 2.38- carat sawable octahedron   valued at US$ 1,290 per carat
"The results of the Kelvin bulk sample valuation, combined with grade and modeling results, will be used to prepare an independent NI 43-101 resource statement for the Kelvin kimberlite, which is expected to be released in the current quarter," the Company announced.
News Source : gjepc.org