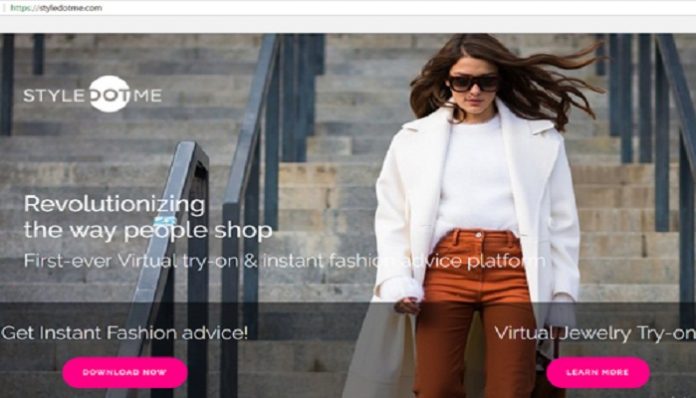 PC Jeweller became the first jewellery company in India to roll out of the country's first 'Augmented Reality Jewellery Buying Experience' in association with fashion tech start-up StyleDotMe, which has recently launched its Augmented Reality (AR) tech platform for jewellery called mirrAR.
The jeweller said that following a pilot project at some select locations that began in November 2017, it has now introduced the platform for trials on a dynamic and real time basis for its complete earrings catalogue across 11 showrooms in Delhi-NCR. Subsequently, it plans to expand both the locations as well as the range of jewellery to other markets.
The tech company said the platform, which works automatically on digitized versions of jewellery in real-time, can be used by customers through iPads installed at various locations, without actually having to wear the pieces. This is unlike other applications which require manual positioning of the jewellery on the wearer, StyleDotMe said.
Users can also get instant fashion advice from experts, bloggers and influencers around the world as the AR tech is seamlessly integrated with the start-up's fashion advice platform that enables users to get real-time advice.
Nikhilesh Govil, President, PC Jeweller, said that the new system will enable customers to "enjoy an individualized and immersive experience of buying jewellery". The iPad acts as 'Smart Mirror' and by merely touching an image of the earring, the customer can see how it looks on her ears from a number of different angles.
Govil said that they received lots of interesting feedback during the pilot stage and much of this has been incorporated now. A customer can choose "jewellery of desired price range, collections, categories etc. herself and buy or order from the iPAD", he added.
Balram Garg, MD, PC Jeweller said that the company plans to "create more such experiences at malls, movie theatres, airports and other public places to take the brand beyond stores and reach out to customers in the near future".
Meghna Saraogi, CEO, Styledotme, describes the new platform as offering a "21st-century shopping experience for the fashion industry, starting with jewellery…. (which) will be a game changer for the jewellery retail industry."
Related reports indicate that other jewellers who will be using mirrAR "within a short time" include Farah Khan Jewellery, House of Surana, Chungath Jewellery and Amrapali among others.
News Source : gjepc.org