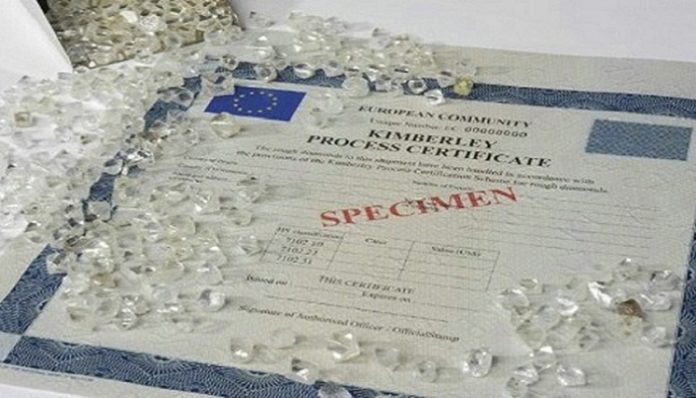 The Kimberley Process has announced it has halved the clearance time for exports from the Central African Republic.
According to JCK Online, an American trade publication, the organisation's monitoring team for the Central African Republic has now agreed to a one-week clearance deadline for the supervised export of rough diamonds.
Leopold Mboli Fatran, CAR minister of mines and geology, told the publication: "The discussions were fruitful and so were the solutions agreed upon," stressing that the Central African Republic was at a "deciding stage for reform of its diamond industry."
The European Union hosted this year's Intersessional meeting of the Kimberley Process in Antwerp, Belgium from 18 – 22 June. This Intersessional meeting set out to discuss the latest developments in the implementation of the Kimberley Process Certification Scheme and wider diamond governance, as well as the ongoing reform agenda of the Kimberley Process.
In 2013, the Kimberley Process suspended diamond exports from the Central African Republic after the rise of a rebel government group that uses diamonds to fund illegal activities.
News Source: professionaljeweller.com