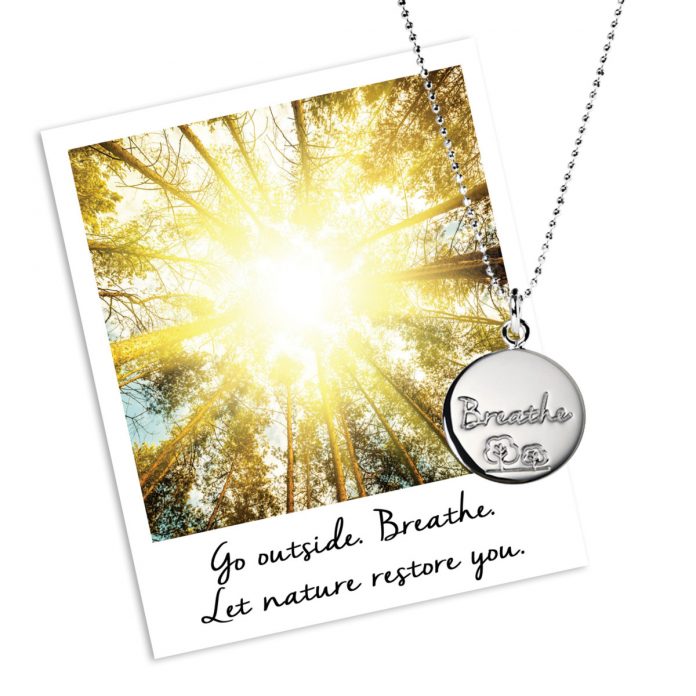 This year, Mantra Jewellery is changing its sales focus over Black Friday by donating 10% of sales from Friday 23 November through to today to charity.
The brand's donation will go to all the charities it works closely with – Smart Works, MIND, Bullying UK, Care International, Breast Cancer Haven and Trees for Cities.
Mantra is one of more than 1,600 registered #GivingTuesday partners across the UK.
This year, #GivingTuesday falls on November 27th and is always the first Tuesday after Black Friday.
The Giving Tuesday campaign, which began in America, aims to get people thinking of others in the run-up to Christmas, be it through donating to charity, volunteering or simply helping somebody out.
Mantra already supports these charities through the year with bespoke fundraising necklaces, but from Black Friday through to #GivingTuesday, any piece of Mantra Jewellery bought from the Mantra website will help support their work.
Jo Stroud, founder of Mantra Jewellery, said: "At Mantra, we are committed to making a positive change in the world, bringing more joy, kindness, support and empowerment to people who need it the most.
"#GivingTuesday provides a great opportunity to do this. We participate in #GivingTuesday rather than Black Friday, as it fits with our brand ethos so much better."
For the second year running Chalso Jewellery, a Glaswegian online jeweller will also be contributing to the movement.
Established by Sarah Malcolm, the business will be donating 10% of November's sales on #GivingTuesday, as well as all profits from the sale of her "Kids are people too" badges for children's charity Clyde Cash for Kids.
Malcolm said: "For the last few years I've donated a percentage of November's sales on #GivingTuesday, donating over £400 to Clyde Cash for Kids so far.
"It has been great being involved in #GivingTuesday because the campaign provides an opportunity to raise the profile of your charity work and your chosen charity. By spreading the #GivingTuesday message, everyone benefits."
News Source: professionaljeweller.com