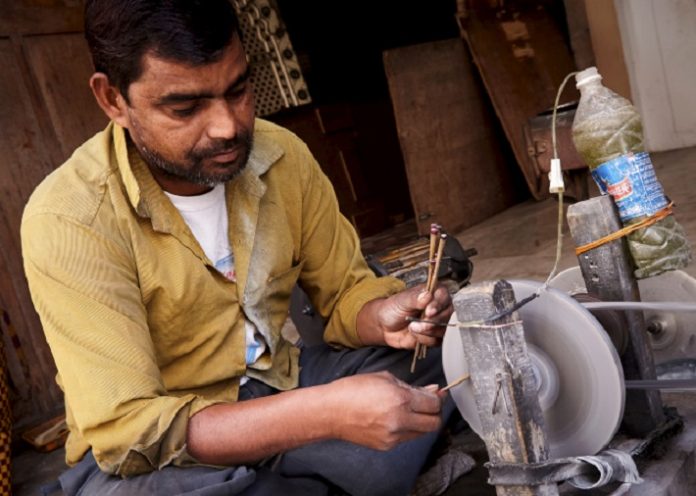 Diamond manufacturers in Surat fear another exodus of migrant workers, as India suffers a second wave of coronavirus.
The industry was crippled last March when as many as half its 750,000 artisans returned to their villages in Gujurat and beyond.
The number of Covid cases across India is higher than ever. The daily average of new infections over the last week is 249,000, compared with 93,000 at the peak of the first wave in September 2020.
Surat recovered well from a series of lockdowns last year and there are some in the industry who express confidence that lessons were last time that will help stem the flow ow workers during this wave.
"This time around, we are better prepared to take care of the workers," one factory owner told The Indian Express.
"They, too, are better aware of the safety parameters. Hopefully, even if the cases surge further, they won't leave."