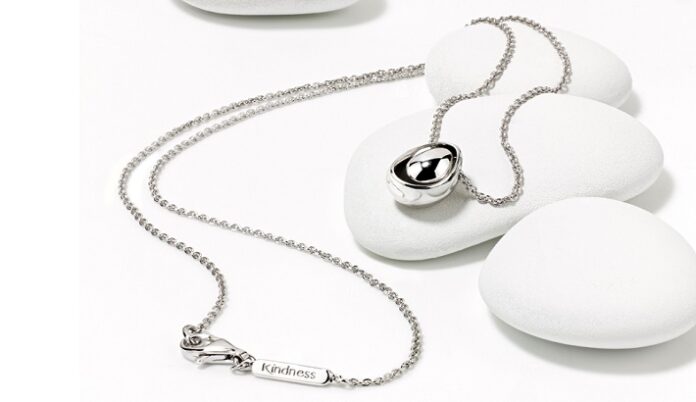 Sterling silver jewellery brand Kit Heath has partnered with HELLO! magazine for a new necklace for World Kindness Day.
The special-edition Kindness necklace is designed to support the #HelloToKindness movement, as well as mark World Kindness Day on 13 November.
The 925 sterling silver necklace can be worn at two different lengths and comes with a tag emblazoned with a signature message.
Every necklace sold includes a £5 voucher to a charity from Kit Heath and Hello's shortlist of five.
These are Heads Together, Age UK, Make 2nds Count, Refuge and The Black Curriculum.
Former Olympian and Kit Heath Brand Ambassador Michelle Griffith Robinson will help launch the necklace.
The brand's founder and creative director, Katie Nickell, commented "This will raise consumer brand awareness and we hope the halo effect will include an increased interest for Kit Heath jewellery, to help our retailers benefit too.
"We are providing graphics and encouraging our retail base to ensure that their Kit Heath display will look as smart as Kit and Michelle did in the pictures, which were shot near us, here in North Devon on Saunton Sands beach and hotel.
"We remain a small, family-run and -operated company and we are very proud to be able to support HELLO! with their Kindness movement in these times.
"This campaign means there's never been a better time for jewellers to ensure their Kit Heath display is looking at its best."
News Source : professionaljeweller