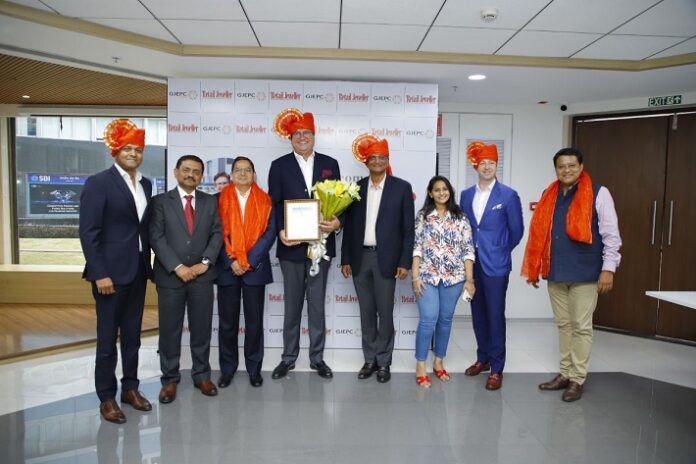 Mr. Luc Perramond, Chairman and CEO at Damas Jewellery, the largest brand of the Middle East region, visited the GJEPC Head Office at Bharat Diamond Bourse on 14th April on his first visit to India.
Thanking the Council for its warm hospitality, Mr. Luc Perramond commented, "We have longstanding relationships with several manufacturers in India and these business ties will only grow stronger with the CEPA agreement that was signed between India and UAE. We are here to explore whether Damas should enter the Indian market. We had a presence in India a while ago, and the brand recall is strong and we have a loyal client base. We are the largest jewellers across the GCC including countries like KSA, Kuwait, Qatar, and Oman."
Mr. Perramond heads the legacy brand that is on an expansion spree across markets. It is also the first brand in the Middle East to launch Lab Grown Diamond Jewellery and is taking the lead in this segment.
The meeting with GJEPC Chairman Mr. Vipul Shah, GJEPC Vice Chairman Mr. Kirit Bhansali and GJEPC Executive Director Mr. Sabyasachi Ray centred on exploring potential collaborations, partnerships, and business opportunities such as the India Jewellery Park Mumbai (IJPM), India Jewellery Exposition (IJEX), and the IGJS Dubai show.