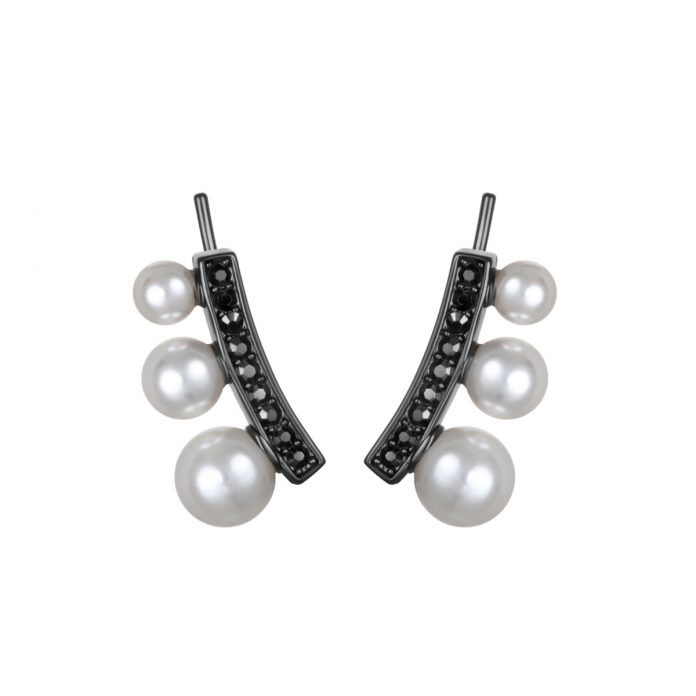 Swarovski Group brand Karl Lagerfeld has unveiled its offering for AW18.
As always, the new season jewels combine classic designs with the iconic designer's contemporary vision, with iconic motifs such as the letter K and the Lagerfeld's signature being fused with diverse embellishments such as Swarovski crystals, studs, chains and pearls.
For AW18 line is divided into three key groups, which each reflect the brand's DNA in a unique way:
Essentials: Elegant yet edgy, these day-to-night styles are filled with dynamic contrasts in scale, pattern and proportion. Special chains lay flat against the skin, for a graphic yet fluid look.
Klassic Karl: Inspired by Karl Lagerfeld's life and his own iconic wardrobe, these designs range from playful to glamorous. Styles feature cascading fringed finishes, interlocking letter "Ks" and pavé metallic crystals from Swarovski.
Ikonik: This range features a bespoke offering of charms including a miniature Choupette, a K/Signature handbag and a baseball hat. There is also a range of pieces with fluid pavé and pearl embellishments.
News Source : professionaljeweller.com