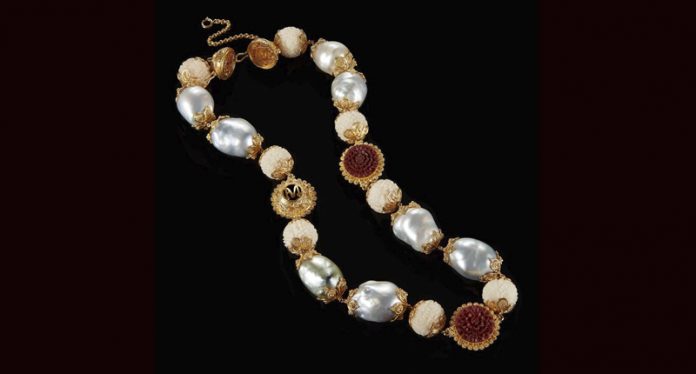 New York—Initiatives in Art and Culture, the host of events like its annual conferences on gold, fashion and design, will host a new jewelry-centric day of discussions this month.
The "Vortex: Day of Light" inaugural diamond and colored gemstone conference will take place on Nov. 12 in New York City at Baruch College's William and Anita Newman Conference Center.
Covering jewelry industry hot topics, better practices and new ways to connect customers, Vortex promises panels ranging from industry branding initiatives to design color trends to storytelling as part of creating the customer experience.
IAC Founder and President Lisa Koenigsberg explained in a press release that she hoped to make Vortex an annual event, saying, "We have a deep commitment and interest in precious substances, metals and jewels, as seen in our annual gold conference.
"Last year during the fashion and design conference, we had a 'Blinded by the Light' panel, as well as a panel on rings. Great enthusiasm was expressed about these two panels, and we were asked to create something specifically for diamonds and colored gemstones… We are thrilled to be working with the many organizations and entities we have partnered with through the program."
A long list of industry speakers will represent companies like Forevermark, the Responsible Jewelry Council, the Pantone Color Institute, Diamond Producers Association, Jewelers Board of Trade, Swoonery, Jewelers Vigilance Committee and National Jeweler.
To register to attend Vortex, visit its Eventbrite page. Registration is $200, or $100 for students.
Vortex will follow the 20th edition of IAC's Fashion, Jewelry + Design Conference. Happening on Nov. 8 and 9 at the Museum of the City of New York, highlighted speakers include fashion designers Jason Wu and Rebecca Minkoff.
News Source: nationaljeweler.com