Award-winning jewellery brand Kit Heath has unveiled its first taste of spring with a collection designed for Valentine's Day gifting.
Drawing on sentiments of everlasting love, new additions have been added to the now iconic Desire collection; introducing key profiles in the heart range and an emphasis on design that has a timeless and classic appeal.
"We live in a world of acquiring fast and disposing of even faster, so for us it is important to create jewellery that is loved and worth holding onto," shares Kit Heath Jewellery co-founder and creative director, Katie Nickell. "We treasure each curve, clasp and stone to ensure that every detail is a pleasure, the weight and quality of finish a luxurious sensory delight. Our signature kiss brings an extra, unexpected, warmth and charm to our neck and wrist wear."
While Desire Kiss sees petite pieces feature solid silver hearts and rose gold touches, the new 'Love Duet' offer is bold and makes a statement that can be made more personal with an engraved message. Elsewhere, Lust Precious brings in a freshness with the addition of semi-precious white topaz.
The style and essence of Kit Heath is evident in these new additions, with a certain confidence emitting from the new, yet familiar designs.
Nickell adds: "Kit Heath is no stranger to Valentine's day, especially as it is Kit's birthday and we celebrate each year with extra touches to our bestselling ranges. Our Valentine's collection has everything from on trend 'huggy' hoops, variable toggle slides and styles that complement one another, making them perfect for layering."
New graphics and POS have been created to ensure Kit Heath stands out in store during the first gifting season of the year.
View a glimpse of the new offer here: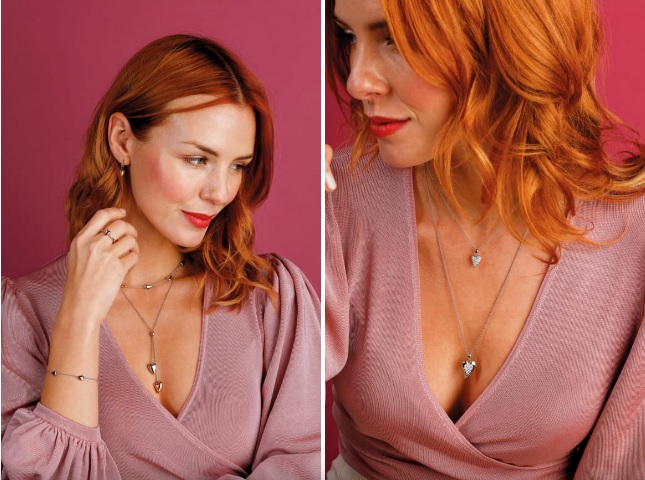 News Source: professionaljeweller