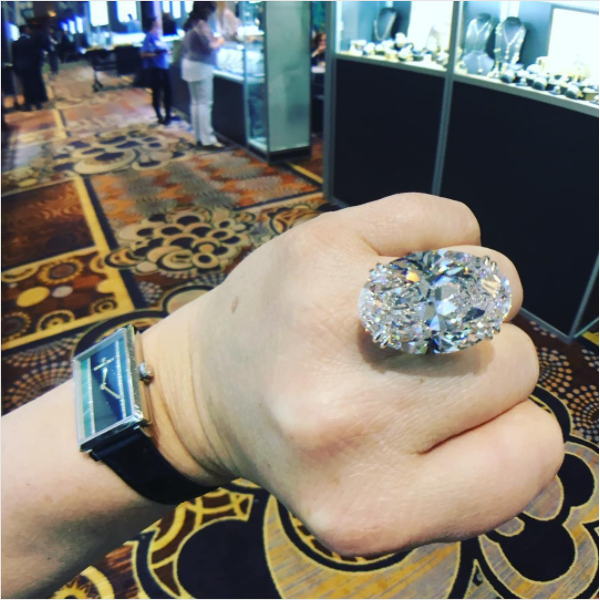 JCK Las Vegas officially kicks off today, but since June 2, LUXURY has been not-so-quietly dazzling an exclusive audience with its offerings at Mandalay Bay. Whether you're just arriving to Vegas or plan to experience the whole thing from your Instagram feed, there's a beautiful abundance of treasures that showgoers are sharing online. Here are just a few from the opening days of JCK's LUXURY.
A crown of gems worthy of the royal treatment.
Gorgeous styling by Parade Design.
Hello, tantalizing tanzanite!
I don't know which I love more—the tassel earrings or that fantastic pendant.
Oh, just a 30+ carat Rahaminov diamond ring.
And finally, a little something from my own page. Because Cat Fever.
News Source : jckonline.com