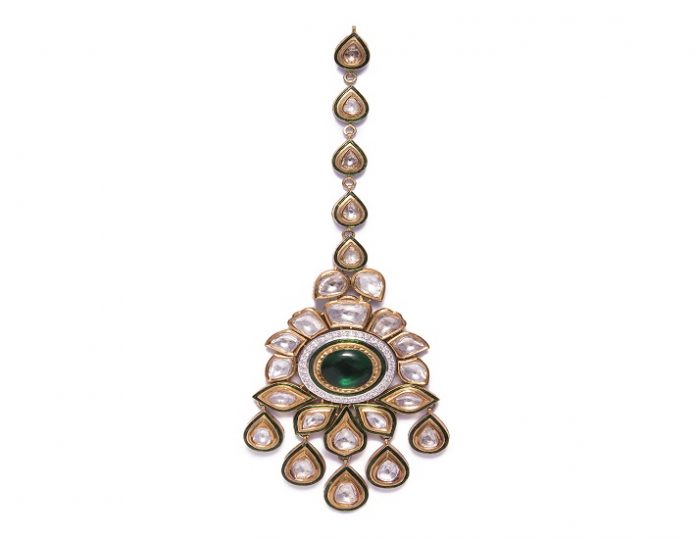 Head accessories are the integral part of an Indian bride's solah shringhar, the age-old accessory-Maang Tikka , paasa and matha patti have over the time become every bride's favourite piece of jewellery. This beloved beauty alone is capable enough of adding that perfect touch of glam to the wedding day look. And while a Maang Tikka was originally just a basic statement piece adorned by the brides, it has come a long way now and is available in beautiful designs & patterns, from the ones with elaborate details to the ones with plain & delicate features, Latique presents one for each type of bride. They are traditionally handcrafted and exquisitely designed with rare stones and pure gold.
Latika Khanna, Founder and Designer Latique says: "My endeavor is to create jewellery that compliments the wearers' personality. I strive to create timeless pieces of jewellery which can be handed down generations. Each design ensures that every uncut diamond and every gem, be it a ruby, emerald or pearl, is set in a way that maximizes its brilliance and beauty."
Product Description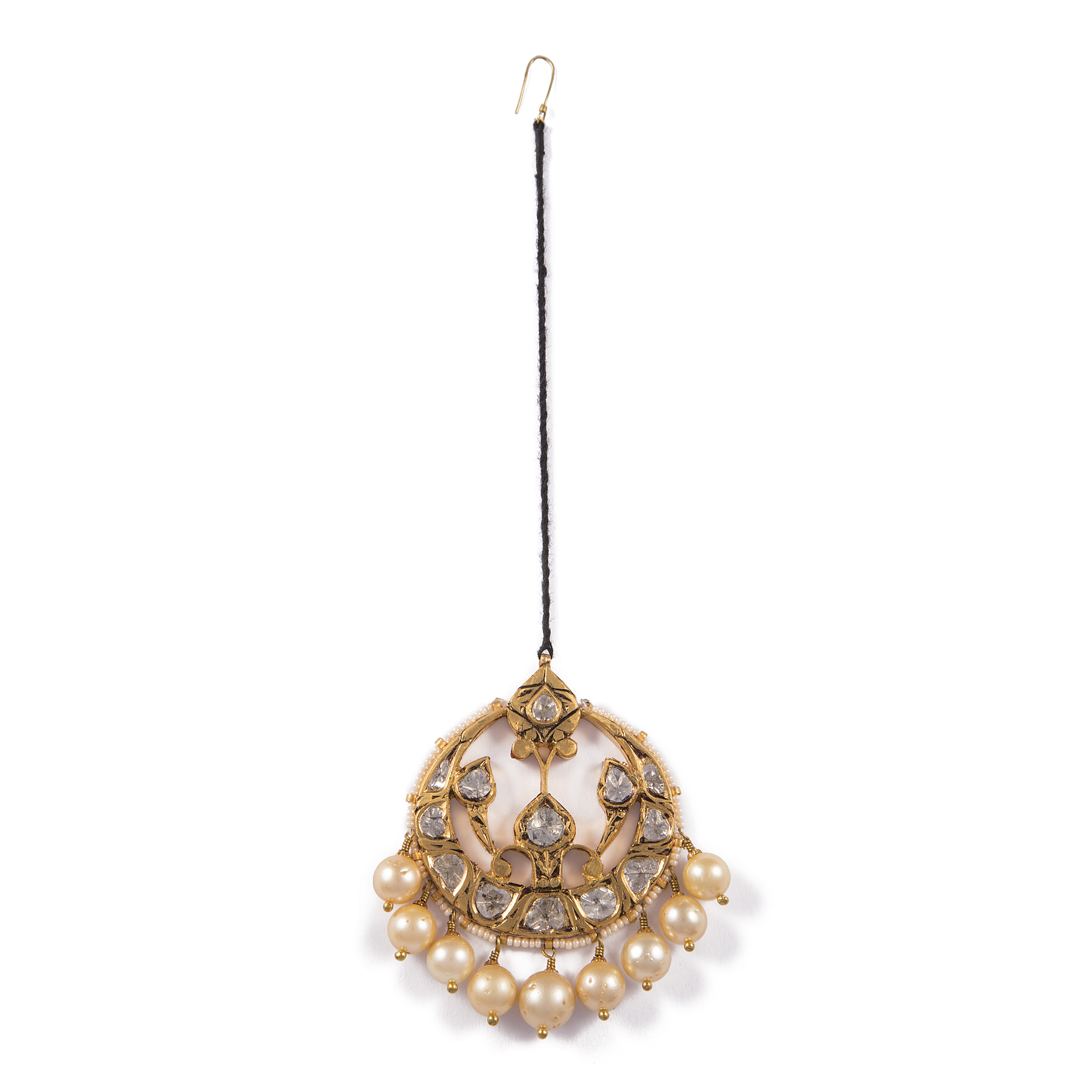 An over-sized beautiful Chaandbaali Maang Tikka would be enough to match with style quotient. This particular piece is really pretty ones and handcrafted with south sea pearls and uncut diamonds.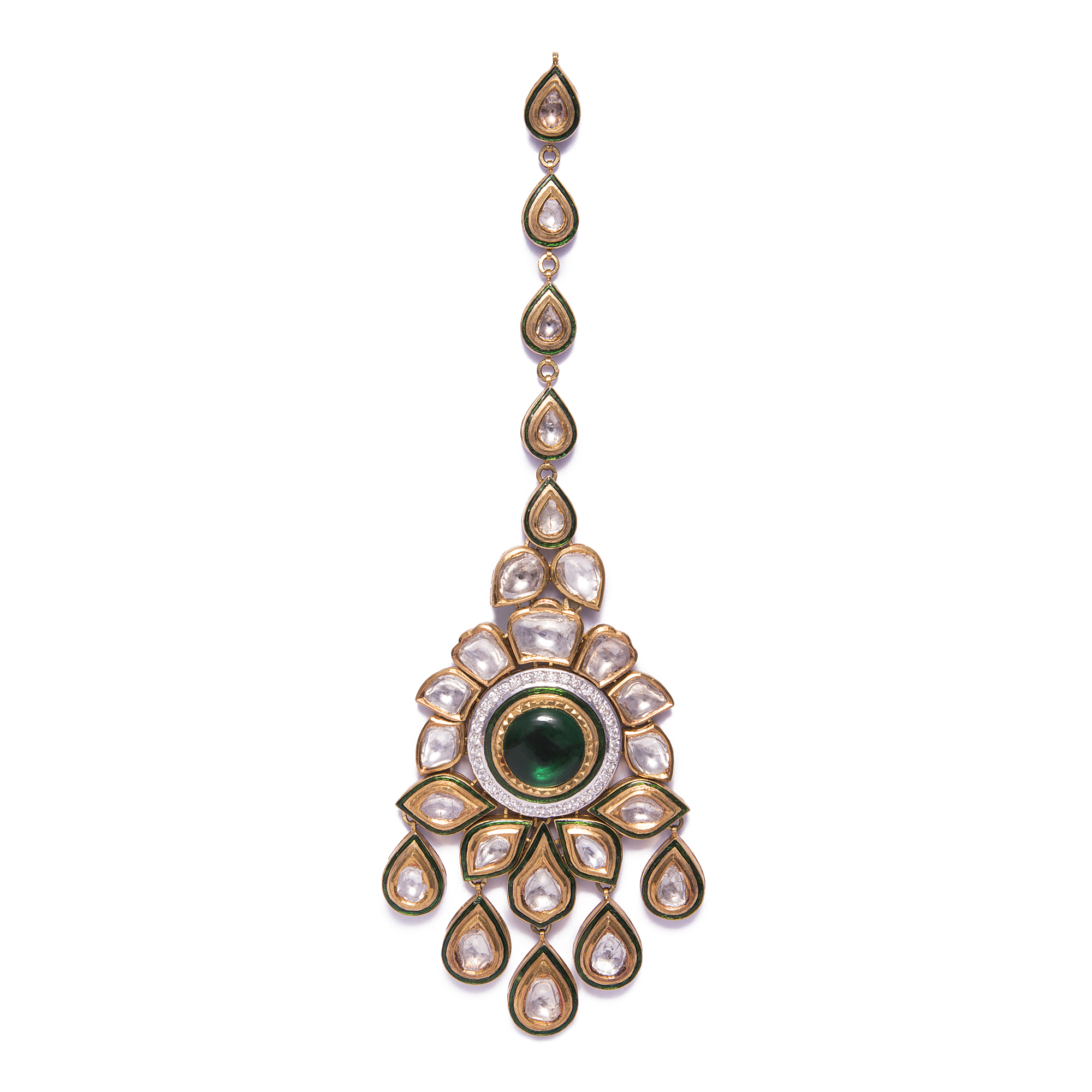 Introduced in India by the Mughals Polki is made of unfinished natural diamonds and is widely used in traditional Indian jewellery. Whether incorporated in heavy bridal necklaces or just a maang tikka, it can add that perfect touch of bling to your wedding outfit.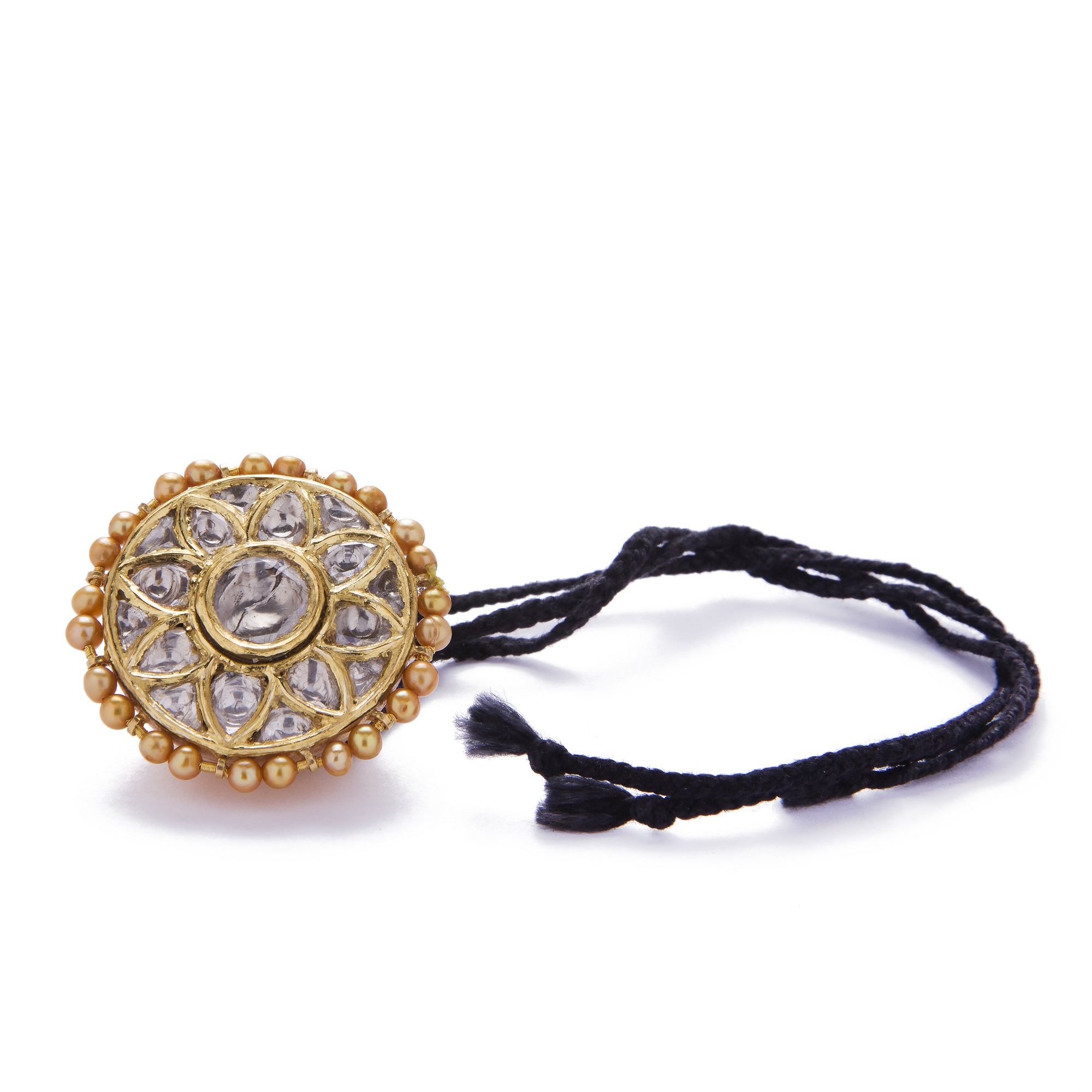 A major favorite among Rajput brides, Borla is a round-shaped maang tikka which is made of kundan, polki and other precious stones.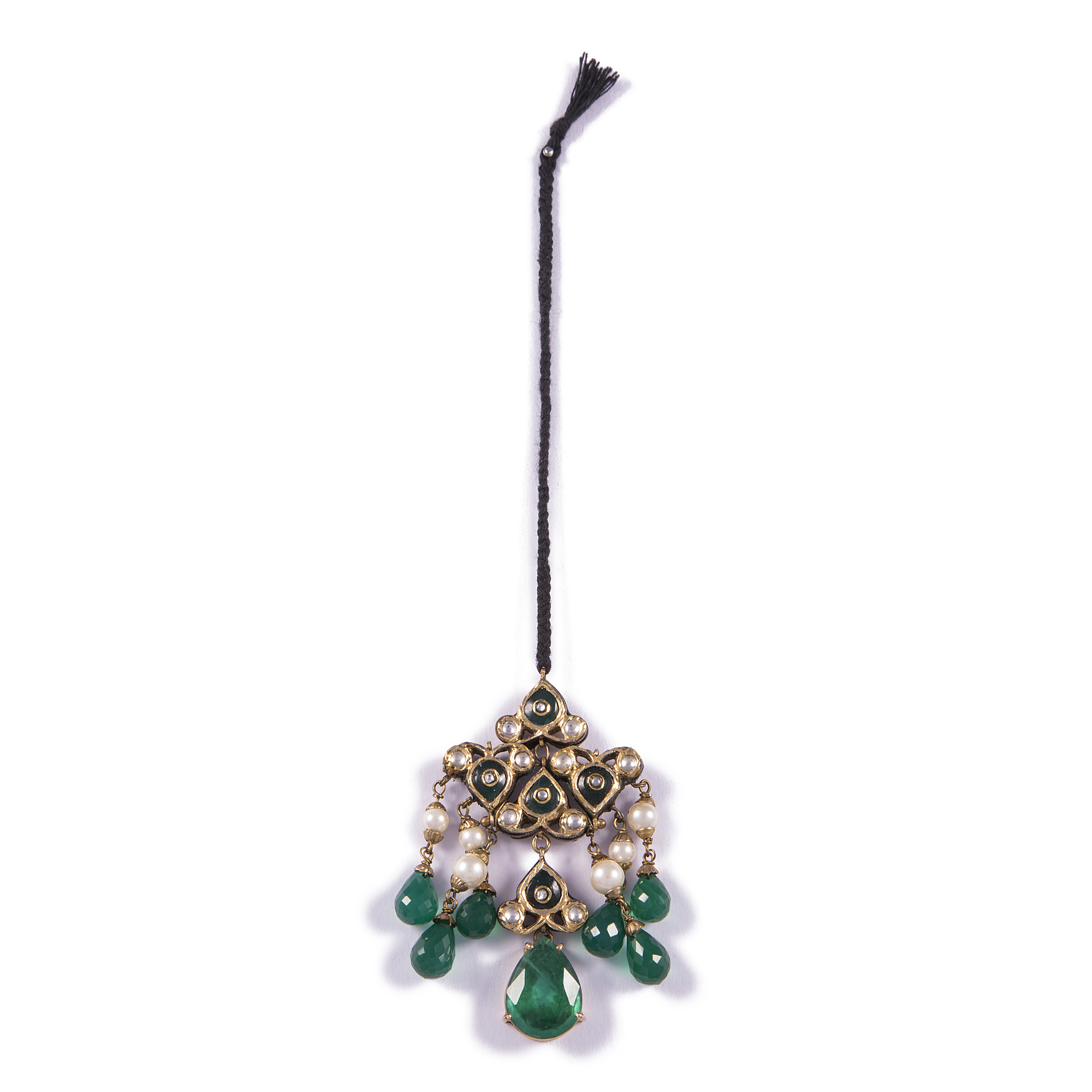 These minimal maang tikkas "barely there" are definitely light weight and won't make you feel too heavy on the head.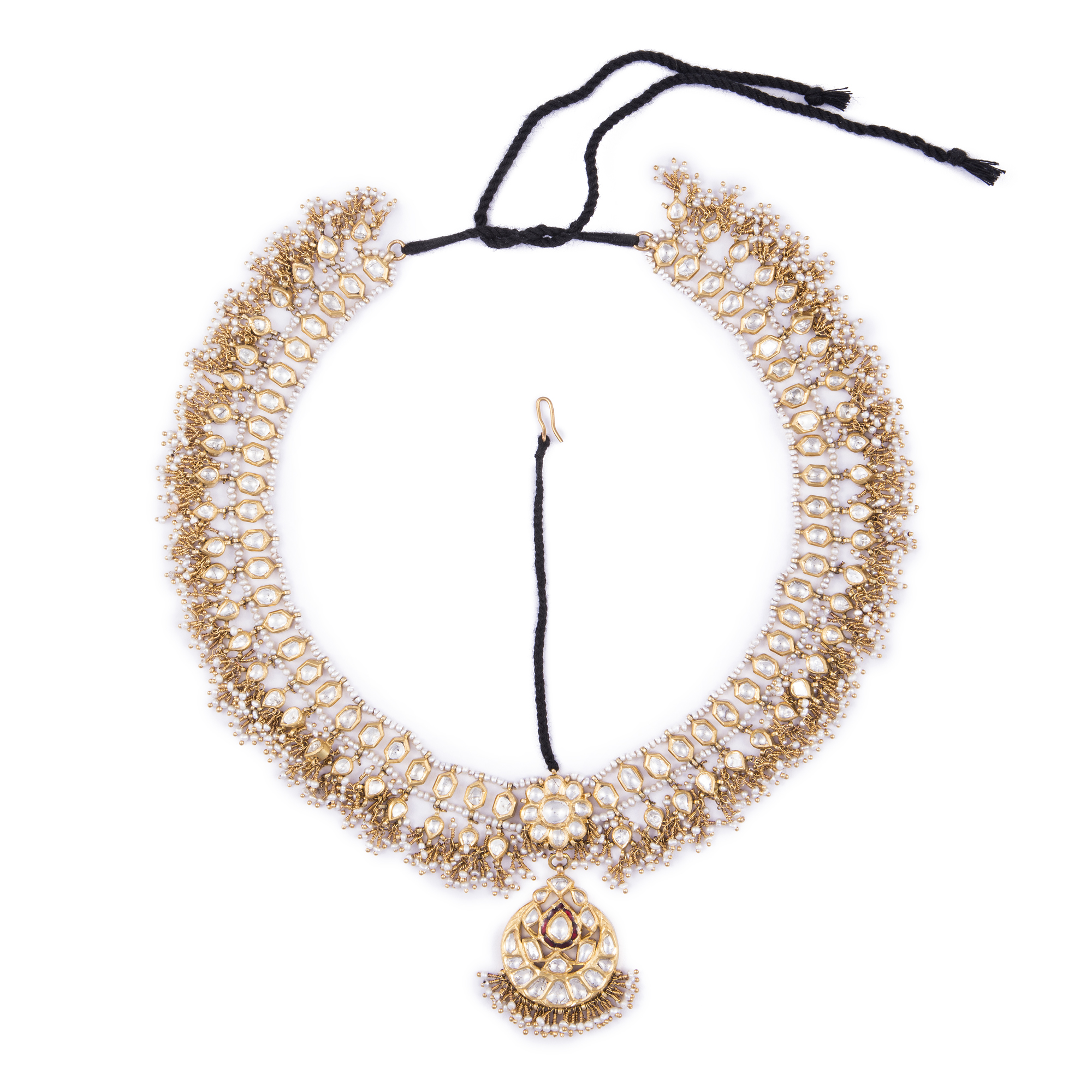 A matha patti is worn along the hairline, its an elaborated version of a maang tikka, this piece is perfect blend of polki and pearls for the Indian bride.

Paasas or jhoomars look super elegant and instantly add that royal vibe. It's a bit sassier than a maang tikka and less over the top than a mathapattiso it's honestly one of the coolest statement accessories
About Latique:
Founded by designer Latika Khanna in New Delhi in 1992, Latique is a fine jewellery company that has rapidly won the admiration and patronage of international clientele. Starting with the vision that India is modern by design and always has been, Latique takes the rich jewellery heritage that this country is privileged to have enjoyed and gives it a truly contemporary soul. Its designs meet the growing demand for an international aesthetic that at the same time makes a bold statement about India's style leadership on the world stage.
If design is what distinguishes Latique, quality is its hallmark. Each of its pieces is individually crafted to maintain the luxury status of the brand and meet with the highest international standards for unblemished stones.