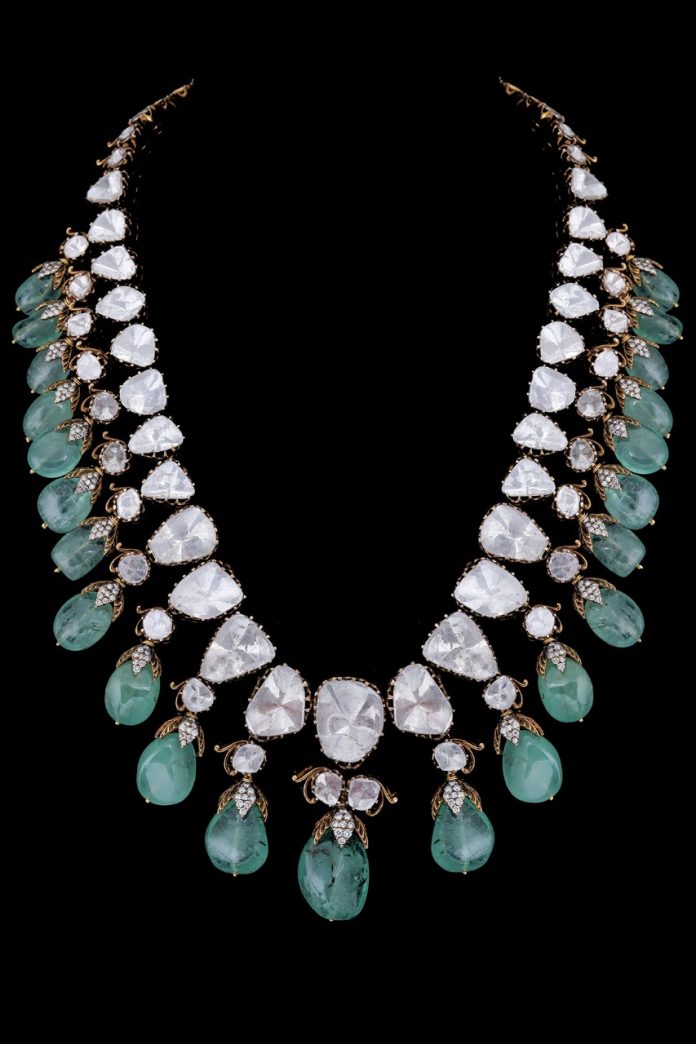 July 2021: Dassani Brothers, a contemporary heritage jewellery brand with rich experience in gems and jewellery, has launched an opulent bridal collection. The designs are modern and dynamic, created through complex craftsmanship and rare motifs. Every piece mirrors rich hues and fabled associations with royalty, emotions and passion.
Running a campaign for its bridal collection, Dassani Brothers has launched 'Yaadon Ki Virasat' symbolizing a beautiful union of long-lived traditions with modern-day bridal jewellery aspirations. Their speciality ties the classical art of Jadau and contemporary design elements to manufacture Kundan, Meena and Polki Jewellery.
The collection entails a variety of handcrafted pieces with no wax uncut stones for the bride's trousseau unveiling grandeur and bespoke luxury. The collection is the finest example of artistic craftsmanship from opulent emeralds, radiant rubies, and dynamic tanzanites.
The pieces are designed with the ceremonial significance of Indian weddings comprise of pendant sets, necklace sets, patlas, maangtikas among others. From necklace sets including Polki studded chokers, pearl stringed rani haars, layered multi-stone studded chockers to traditional meenakari enamelled and polki studded contemporary patlas, this collection is an ensemble of must-haves for every bride's trousseau.
Speaking on the launch, Dilip Dassani, Partner at Dassani Brother's said, "At Dassani Brothers, spanning three decades of excellence, we are constantly working on maintaining the right balance between keeping our legacy alive and keeping a tab on the market requirements. Although this bridal collection is designed keeping in mind the current market trends, our craftsmanship behind this speaks of our heritage."
The Bridal collection designs are available across our stores in Delhi, Jaipur and Mumbai.
About Dassani Brothers:
Dassani Brothers is one of India's finest designer jewellery brand that specializes in semi-contemporary Jadau heirlooms. Originally from Bikaner, the brand defines over 30 years of legacy since its inception in Mumbai. Over time, they've expanded their services and built recognition for themselves in the industry with a list of esteemed clientele. Their core expertise lies in handcrafted heirloom jewellery such as Kundan, Meena, Polki encrusted in gold. Dassani Brothers semi-contemporary designs come with an assurance certificate and lifelong buyback guarantee.