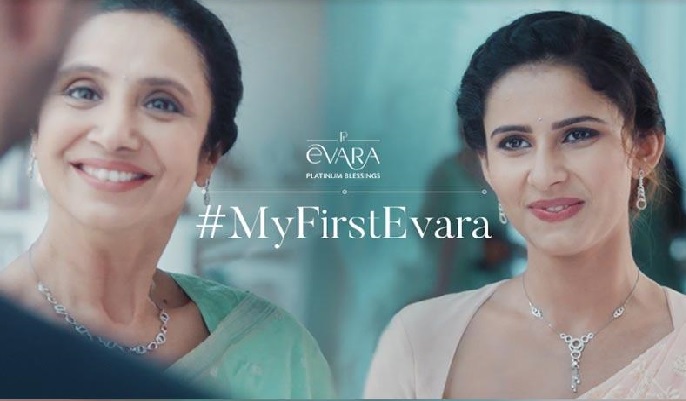 A celebration of the many firsts a bride experiences in life after her wedding
A marriage is a new beginning, especially for the bride as she plunges into a new phase of her life tuning herself to a new atmosphere, fostering newer relationships, embarking on a fresh journey and adapting to multiple roles. For a bride, there are several moments of mixed emotions happiness on one hand & awkwardness on the other. All these moments become her beautiful first memories of her new life; instances like her first morning in the house after her marriage or the first time she is introduced as someone's wife and not a girlfriend or even the moment when she calls her mother-in-law – ma for the first time. And the beauty of these firsts is that she does not see them coming. These unforgettable firsts mark a newer direction in her relationship with her new family, and moreover with herself.
#MyFirstEvara PGI India's new digital campaign celebrates these rare firsts in a new bride's life. The campaign is supported by a short film conceptualized by Dentsu Webchutney that captures one of the most overwhelming moments that any bride would relate to. The film opens with a bride who is anxious and is making arduous efforts to get the pleats of her saree right by herself just before her first lunch party in a new home. This is when her mother-in-law walks in with the intention to help and even bends down to fix her pleats. This gesture overwhelms the bride as she instinctively calls her "Ma" – marking an unforgettable start of a relationship.
Speaking on this beautiful campaign, Sujala Martis, Director, Consumer Marketing (PGI) said, "For every bride the fragile vulnerability of a key transition preoccupies her mind. There is a sense that everything will change. A shroud of expectations, explicit/implicit/self-driven surrounds the young woman. Its only important influences like her partner or her MIL who can smoothen any potential rough edges & lead her towards the liberation she dreamt of. Hence, the relevance & importance of the many firsts that follow immediately after. They form the founding blocks of a new life & are truly "Rare". Charged with emotional meaning what better metal but Platinum to mark them with."
News Source: Diamondworld