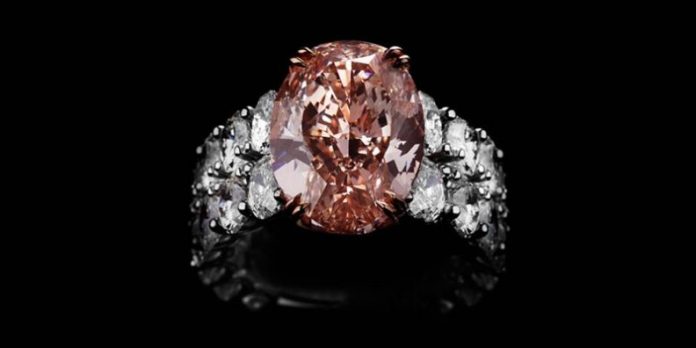 The Global Diamond Retail Market, new research conducted by diamond retailer Samer Halimeh NY revealed that London has become the 'go-to' city for diamond retailing.
The study also suggested that it was essential for luxury diamond retailers to have a shop or brand presence in the capital.
The research was compiled using data from McKinsey & Co, Bain & Company and information from Samer Halimeh NY's sales and client records.
The report also showed that London is now the up-and-coming destination for luxury shopping. In 2016, London ranked second globally as a luxury shopping destination with sales amounting to £12.1bn. The city came second only to New York, which saw £24bn of sales.
London's location between New York, the Middle East and Moscow has resulted in foreign 'ultra-high net worth' individuals flocking to the capital. The money coming in from these locations is helping to boost London's luxury jewellery and diamond markets.
Furthermore, the report showed that the global luxury goods and diamond market was one of the fastest growing economic sectors in the world.
The global luxury and jewellery industry is currently worth £128bn and by 2020 this will increase to £217bn, with luxury jewellery accounting for £14bn of this.
Diamond and luxury jewellery sales continue to increase with a global growth of 6% per annum. The most prestigious sector of the diamond market are the bespoke pieces, making up 70% of the global market. Within the bespoke market, 60% are new pieces and 40% are pieces created from recut heirlooms or estate pieces.
As well as this, there has been a 30% rise in mono-brand dedicated jewellery boutiques over the past decade. There has also been an increase in invite-only diamond viewings for hand-picked buyers.
In contrast, there has been a 20% decline in multi-brand stores and a 5% decline in department store sales.
Samer Halimeh, founder and chief executive of Samer Halimeh NY, said: "The prospects for the growth of the diamond industry and market is very exciting. As diamonds and luxury jewellery sales increase across ultra-high net worth buyers, diamond investments are increasing too.
"The diamond is not only being seen as the ideal gift but, now, as a savvy trading and investment commodity."
News Source : jewelleryfocus.co.uk