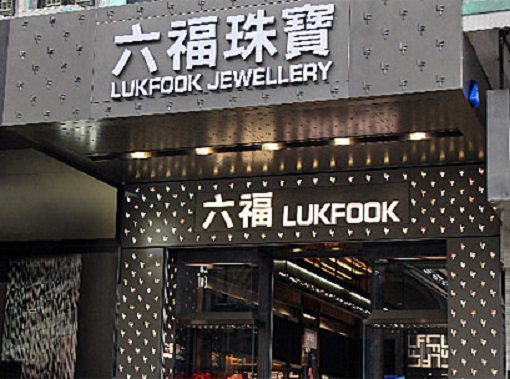 Luk Fook Holdings (International) Ltd is counting on the growth of middle-class consumers in China to boost its business, with the retailer targeting to open around 150 mainland shops in the coming year.
The company said it remains upbeat about prospects in China amid an overall profit dip of 42 per cent during the year ending March 31, 2020.
"In view of the anticipated considerable growth of the middle-class population in the mainland, the group remains optimistic about the mid- to long-term business prospects, and will focus its expansion in the mainland market. The group looks forward to regaining business growth and bringing it to a new height in the near future," the company said in its latest earnings report.
Revenues during the year fell 29.2 per cent due to difficulties arising from the continuing impact of the US-China trade war, social incidents in Hong Kong and the Covid-19 pandemic, with Hong Kong and Macau suffering immensely fom a substantial decline in tourist arrivals as well as dwindling consumer sentiment. Overseas shops also faced challenges.
According to Lukfook, revenues from the Hong Kong, Macau and overseas markets decreased by 36.4 per cent while those in China sank 17.4 per cent. Revenues from the e-commerce business in China meanwhile increased by 13.9 per cent.
With border restrictions still in place, same-store sales in Hong Kong and Macau recorded an 80 per cent drop from April to May 2020, while same-store sales in China registered a narrower decline as shops resumed businesses.
Beginning June however, retail sentiment in Hong Kong and Macau has gradually recovered, noted Lukfook. The decline in same-store sales in the first three weeks of June narrowed to around 60 per cent, while overall shops in China continued to show improvements.
The group revealed it will close five stores in Hong Kong in the coming year as it plans to open two new shops in Macau.
Under its three-year corporate strategy, Lukfook said it will continue to focus on business expansion in the mainland, starting with the conversion of around 35 self-operated shops into licensed shops in 2021.
"The target for net addition of Lukfook shops in China in the coming year will be not less than 150, mainly focused on opening licensed shops in fourth- and fifth-tier cities, while the target for net addition for new brands' stores in the mainland is 50 shops," noted the retailer.
As at March 31, 2020, Lukfook had a global network of 2,120 shops, spanning Hong Kong, Macau, China, Singapore, Malaysia, Cambodia, the Philippines, the US, Canada and Australia.
The group is also eyeing to strengthen its digital presence in China, with a 15 per cent growth target in e-commerce sales in 2021. Lukfok said it will focus on promoting affordable luxury jewellery products to young consumers.
News Source : jewellerynet.com