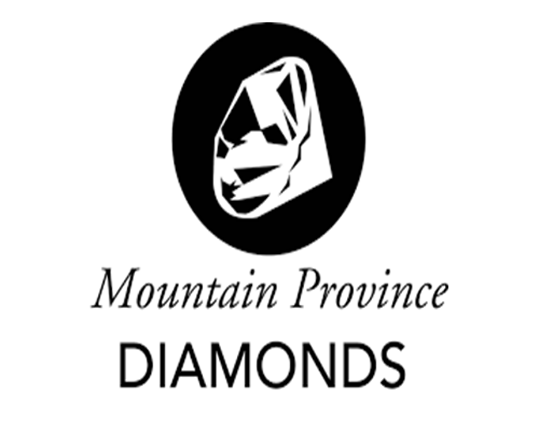 Mountain Province Diamonds Inc. reporting the results for the three months ending March 31, 2017 said that the Gahcho Kué Diamond Mine had treated approximately 492,000 tonnes of ore through the process plant and recovered approximately 867,000 carats on a 100% basis for an average grade of approximately 1.76 carats/tonne. "This recovered grade is approximately 17% above budget for the first quarter," the Company explained. "It remains unclear at this time whether or to what extent this positive grade variance will be sustainable."
Mountain Province's attributable share – it is a 49% partner with De Beers in the project — of first quarter diamond production amounted to approximately 424,830 carats.
Commercial production commenced on March 1, 2017 at Gahcho Kué after more than 70% of nameplate capacity of 8,226 tonnes per day over the preceding 30-day period was achieved.
Production ramp-up had begun in August 2016, and, in the eight months since to completion of the third sale in March 2017, the Company sold a total of approximately 523,000 carats for total proceeds of US$ 40.4 million or approximately US$ 77 per carat. "This represents the sale of diamonds produced during the pre-commercial production phase, and, importantly, includes proceeds received in 2016 from De Beers through the bidding for Fancy and Special diamonds, and will not be comparable to any quarterly operating results," the Company stated.
In Q1 2017, Mountain Province conducted three sales through its diamond broker based in Antwerp, Belgium of roughly 522,000 carats, which included Fancies and Specials. Proceeds recovered from these sales amounted to approximately US$ 37.7 million; or an average of US$ 72 per carat. These proceeds were received by April 5, 2017, while a portion of the third sale closed subsequent to the end of the quarter.
"Gem and near-gem diamonds contributed approx. 96% of the diamond sales proceeds at an average price of US$118 per carat," the Company noted. "The remaining 4% of proceeds came from industrial diamonds at an average price of US$ 7 per carat. Gem and near-gem diamonds represented approx. 57% of the first quarter sales by volume."
The Company's fourth sale closed on May 5, 2017. For this, the Company realised an average price of US$ 86 per carat, a 19% increase over the average price per carat realised in the first quarter.
Mountain Province reported a net loss of C$ 2.1 million or (C$ 0.01) per share for the three-month period ended March 31, 2017. At March 31, 2017, the Company had cash and restricted cash totalling C$ 77.5 million.
Mountain Province President and CEO Patrick Evans commented: "Since declaring commercial production on March 1 the ramp-up has been strong and we expect to reach full production in the current quarter."
News Source : gjepc.org