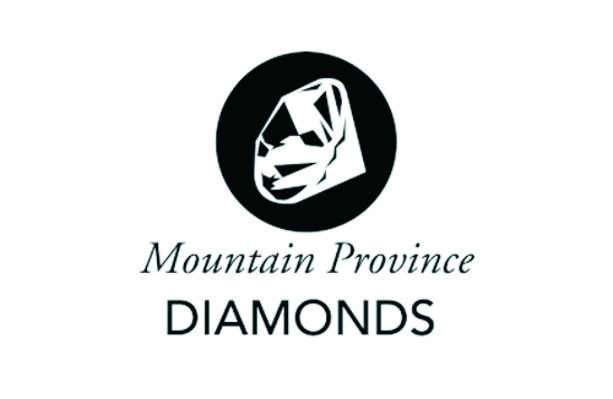 Mountain Province Diamonds Inc. yesterday provided an update on the exploration programme currently underway in the immediate vicinity of the Gahcho Kué mine, in which the Company has a 49% interest.
The present drilling programme is focused on three objectives, the Company noted. These include: "drill test potential extensions to the Hearne pipe, particularly between the north and south lobes, drill test the corridor between 5034 and Tuzo, particularly around the North Pipe kimberlite which is open in all directions for expansion, and drill test a ground gravity anomaly, referred to as the Curie target, between Tesla and Tuzo identified in the immediately preceding exploration programme".
Under the programme, drilling has been completed at Hearne and it has been confirmed that the north and south lobes of the body are connected by a kimberlite breccia.
"The kimberlite breccia is present at 40 metres depth vertically from the surface and extends vertically to at least as deep as 220 metres from surface," Mountain Province declared.
The drill testing of the corridor between 5034 and Tuzo is currently ongoing. "The initial focus has been the zone between the 5034 pipe and the North pipe, and the zone extending immediately northeast of the North pipe," the Company elaborated.
Drilling has so far confirmed kimberlitic material between the north lobe of 5034 and the North Pipe, as well as in the corridor extending northeast of the North Pipe towards Tuzo.
At the Curie target, drilling has identified a kimberlite body that is likely a "blowout of the Dunn kimberlite sheet", the Company said. It is located in an area of the northwest wall of the planned Tuzo pit towards the Tesla pipe; however, the vertical extent of the body remains untested under the current programme.
The current drill programme is nearing completion, and the Company announced that summarised results for both the 5034-Tuzo corridor and the Curie target will be announced once field logging and analysis has been completed.
Stuart Brown, the Company's President and Chief Executive Officer, commented: "We are encouraged by the success of this near-mine exploration programme. The continued discovery of further kimberlite emplacement beyond the existing resource base is a positive development towards our goal of extending the defined mine life at Gahcho Kué."
News Source : gjepc.org