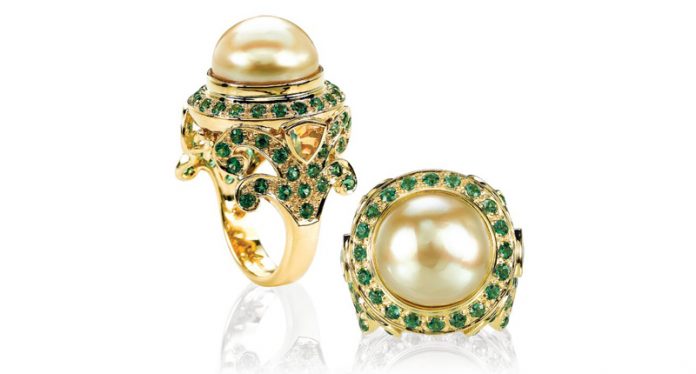 New York–Jewelry and watches feature prominently in the lineup of the Initiative in Arts & Culture's 19th Annual Fashion + Design Conference, happening in New York next month.
The conference will take place on Nov. 10 and 11 and feature numerous panels from professionals across the fashion and design industries.
The theme of this year's conference is "white" and its symbolism as interpreted by designers, though panelists will cover numerous topics pertaining to different aspects of the fashion and jewelry industries.
Highlights include Shinola President Jacques Panis in conversation with Mickey Alam Khan, founder and editor-in-chief of Luxury Daily, on Friday, Nov. 10 in a discussion called "Changing the Landscape: How Design Reshaped Urban History."
Later that day, John Hatleberg, a counterfeiter of famous diamonds for their owners, John King, chief quality officer at the GIA and Benjamin Zucker of Precious Stones Authority will be part of a panel entitled "Blinded by the Light: Why Diamonds Matter," moderated by jewelry historian Jack Ogden.
On Saturday, Nov. 11, designer Shaun Leane will be in conversation with Valerie Steele, director and chief curator of The Museum at FIT, for "Contra Mundum: Creativity and Collaboration."
Designers Paula Creovshay and Hisano Shepherd will participate in the "Sustainably Exquisite: Revolutionary Pearl Design" panel moderated by Hedda Schupak, editor of The Centurion Newsletter.
Schupak also will later moderate "With this Ring …: The Changing Landscape of Commitment," which will hear from panelists like Wendy Brandes, jewelry designer; Jean Z. Poh, founder and CEO of Swoonery; and Ronnie Vanderlinden, president of Diamex, Inc., Diamond Manufacturers & Importers Association of America and the United States Jewelry Council.
The conference will be held at The Graduate Center, The City University of New York, 365 Fifth Avenue. Tickets are available online.
In addition to the panels, there also will be an opening reception at the Shinola flagship store on the evening of Nov. 10 from 7:30 to 8:30 p.m., with remarks by Shinola's Panis.
News Source: nationaljeweler.com