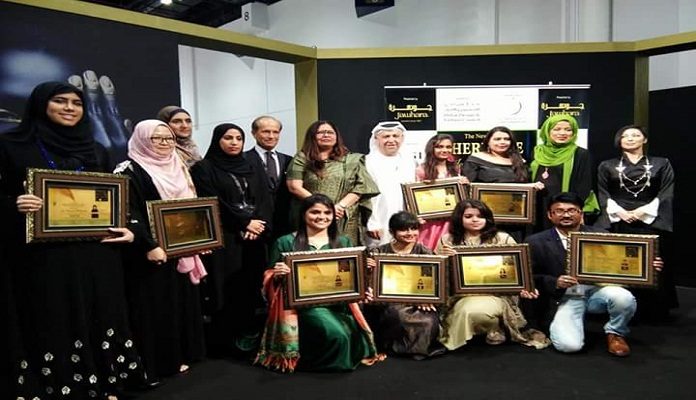 It as a great Achievement that two students of Jewellery Department of The IIS (Deemed to be University) were recently awarded and appreciated in "The New Jeweller Heritage Jewellery Design Competition and Awards" on 18t November 2017 held in Dubai. Designers from all over the world took in the competition and Nikita Soni of Fifth Semester and Shalini Chipped Third Semester selected among Top 10 winners.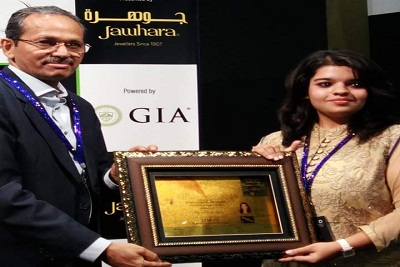 The designs were sent by the participants around a month ago under the guidance of Dr. Neeru Jain Head Department of Jewellery Designing wherein Nikita Soni's design 'Falaknuma Taj' and Shalini Chipped's design "Biyaban" were selected among the TOP 10 best designs. The award ceremony was held recently at the 'VOD Dubai International Jewellery Show', World Trade Centre, Dubai win which they are invited to participate in the Award Ceremony and received the coveted Certificate and Memento from important guests and official delegates present for the ceremony.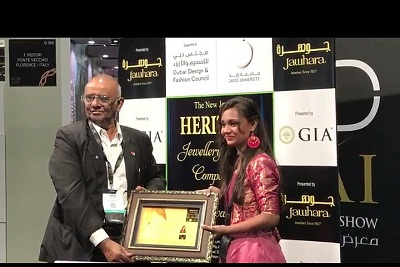 Moreover, winning pieces were sponsored and manufactured by JAWHARA, who was the presenter of this competition and award; and is also the UAE's and the world's leading wholesaler and retailer of exquisite jewellery.