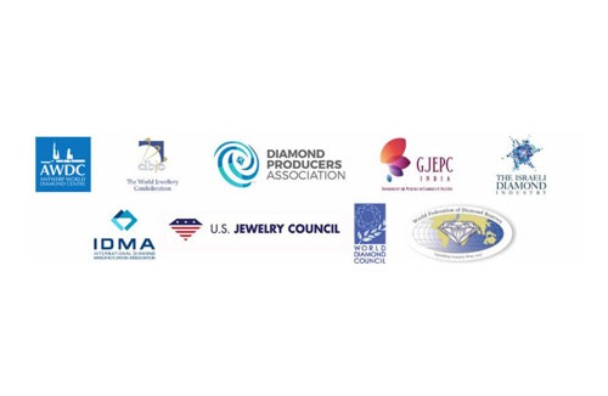 Nine of the leading diamond and jewellery industry organisations (AWDC, CIBJO, DPA, GJEPC, IDI, IDMA, USJC, WDC and WFDB) have released a jointly developed Diamond Terminology Guideline to encourage full, fair and effective use of a clear and accessible terminology for diamonds and synthetics diamonds by all sector bodies, organisations, traders and retailers.
The guide is built on on two internationally accepted standards: the ISO 18323 Standard ("Jewellery – Consumer confidence in the diamond industry") and the CIBJO Diamond Blue Book. It is intended to serve as a reference guide for the proper terminology that should be used when referring to or describing diamonds, synthetic diamonds and imitations of diamonds.
It clearly states that "A diamond is natural by definition. Therefore, use the word "diamond" without a qualifier when referring to a diamond. If differentiation from synthetic diamonds is required, use the term "natural diamonds" as term of equivalent meaning.
The leadership of the nine organisations has strongly recommend all traders, sector bodies and other organisations to comply with the guideline on all documents, websites and other means of communication that are intended to sell, buy and promote diamonds, synthetic diamonds, gemstones, gemmological laboratory reports, diamond jewellery and synthetic diamond jewellery.
"Protecting consumer confidence is of paramount importance to the long-term success of our industry," said CIBJO President Gaetano Cavalieri. "The Diamond Terminology Guideline is an important tool in achieving this, by helping standardise the terminology used to clearly distinguish between diamonds and synthetic diamonds, in all communications, among ourselves and with our customers."
News Source: gjepc.org