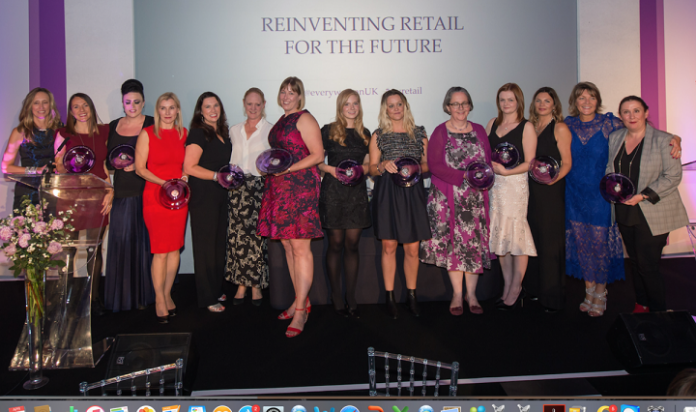 The Everywoman in Retail Ambassador Programme has launched its latest search for the industry's most inspiring female role models excelling in the retail industry.
The programme, now in its 11th year, aims to raise awareness of the diverse range of opportunities for women in retail and inspire more women to consider a career in this field.
The retail industry currently employs three million people and has a predominantly female workforce. However, research shows that women are far less likely to fill senior positions than men, with director-level roles being 26% female and 74% male. A significant gender pay gap in the retail sector has also been recognised, with the average male manager earning 26.8% more than his female colleagues.
Together with new title partner, Barclaycard, the everywoman in Retail Awards hopes to tackle these issues by uncovering the breadth of senior roles available, highlighting the achievements of many successful women already excelling in the sector and showing just how fulfilling a long-term career in retail can be.
Drawing on the theme of "Reimaging Retail", the 2018 programme will focus on how innovation and technology are revolutionising the retail landscape.
New for this year, the Male Agent of Change Award will honour a man for his commitment to advancing women working in retail.
Nominations are now open for women of all ages and stages in their careers. They may include entrepreneurs with innovative retail businesses or those whose talents are contributing to positive change in the organisations they work for.
Maxine Benson MBE, co-founder of everywoman, comments: "We are thrilled to have partnered with Barclaycard for the first time for the everywoman in Retail Awards. We are keen to highlight the many opportunities in retail and show that the industry provides more than just jobs, but longstanding careers. It is imperative that we celebrate the role models – both male and female – who are already reshaping the retail landscape, in order to inspire and enable as many women as possible to go from the shop floor to the top floor."
Entries are open until May 14 and full details are available here.
The Barclaycard everywoman in Retail Awards ceremony will take place at East Wintergarden, located between the iconic towers of Canary Wharf in London, on September 13.