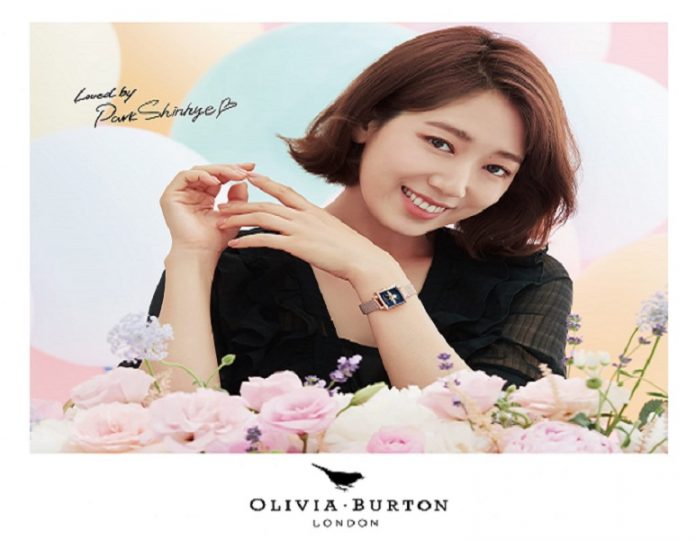 British jewellery brand Olivia Burton hopes to strengthen its presence in Korea with its first ever brand ambassador for the region.
Olivia Burton has welcomed actress and singer, Park Shin Hye, as its first ever brand ambassador for Korea.
Hye will feature in the brand's AW19 campaign, launching later this month,
The brand, built on the dream of two best friends and ex-fashion buyers, chose Park Shin Hye for the partnership to bring together classic British design with the star's distinctive signature style.
Designed in London, Olivia Burton takes inspiration from fashion, vintage and nature to create unique and feminine accessories that can't be found anywhere else. In the AW19 campaign, Park Shin Hye showcases the brands key styles for the season – from the playful, signature 3D Bee designs through to elegant timeless styles.
"As a millennial digital brand which began on social media, we felt that Park Shin Hye's popularity and social media profile as well as her natural beauty and feminine style made her the perfect fit for Olivia Burton," says Olivia Burton co-founder and chief brand officer, Jemma Fennings.
She adds: "As a brand with kindness at his heart, we also greatly admire Park Shin Hye's extensive charity work – supporting projects which are close to her heart – all around the globe. It's important to us that our global ambassadors are inspirational and truly beautiful inside and out."
Park Shin-Hye recently confirmed her appearance in the film '#ALONE' and will meet with the audience as part of the partnership with Olivia Burton in the second half of this year.
The campaign will launch in August 2019 and will return for the spring summer campaign launching early 2020.
News Source: professionaljeweller