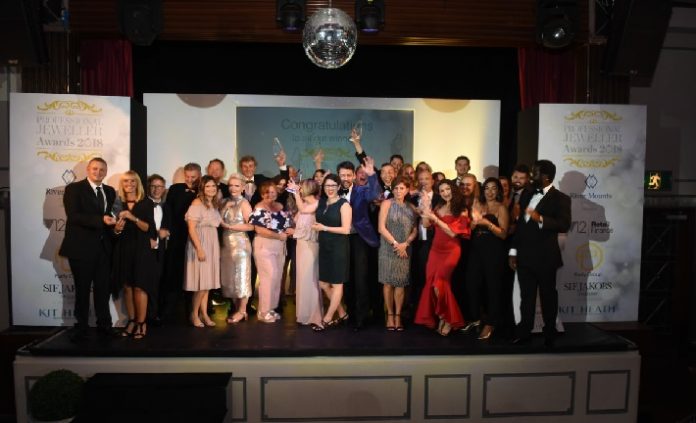 There is just one month left for the industry to choose its champions and vote for the third annual Professional Jeweller Awards.
Taking place at Lord's Cricket Ground on Monday, September 2 (the second night of International Jewellery London), the 2019 Professional Jeweller Awards will celebrate the achievements of the UK jewellery industry over the last 12 months across 17 exciting categories.
As always the nomination process has been divided into two halves, both of which allow the industry to get involved and find this year's worthy winners.
The first half invites all jewellery industry professionals to nominate retailers, brands and suppliers they feel should take home a trophy at this year's ceremony. These can include self-nominations.
To have your say, simply email Professional Jeweller editor Stacey Hailes at stacey.hailes@itppromedia.com with your nominations by Friday, May 31.
There is no limit to how many nominations you can put forward. For each entry though please state the award category and nomination, and provide an explanation for your suggestions and contact details for the nominee.
Nominations will need to refer to company achievements and developments that have taken place within the past 12 months, citing examples of innovation, achievements and success stories related to the chosen category(s) wherever possible.
This year's categories are:
Retailer categories
Independent Fashion Jewellery Retailer of the Year (fewer than 5 stores)
Independent Fine Jewellery Retailer of the Year (fewer than 5 stores)
Multiple Fashion Jewellery Retailer of the Year (5 or more stores)
Multiple Luxury Jewellery Retailer of the Year (5 or more stores)
Branded Jewellery Boutique of the Year
NEW: Digital Innovator of the Year
Most Innovative Customer Event of the Year
Best New Store or Refurbishment of the Year
NEW: Retail Leader of the Year
Supplier categories
Fine Jewellery Brand of the Year
Fashion Jewellery Brand of the Year
Emerging Jewellery Brand of the Year
Jewellery Industry Supplier of the Year
NEW: CSR Jewellery Supplier of the Year
NEW: Product Launch of the Year
Jewellery Designer of the Year
Young Jewellery Designer of the Year (under 30)
NewsSource: professionaljeweller