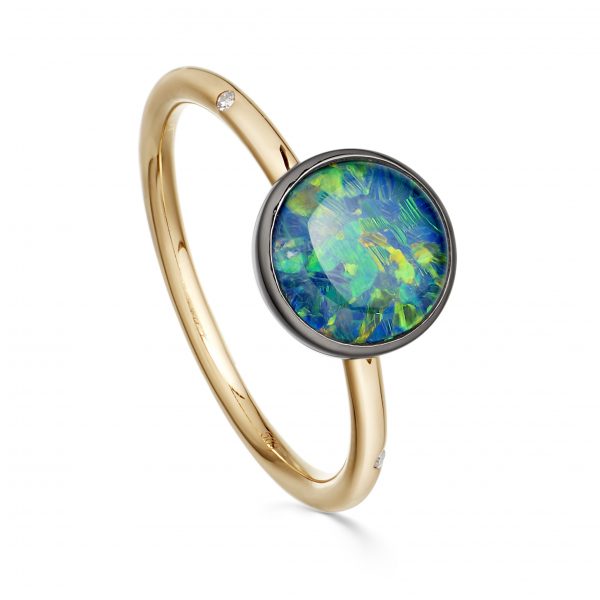 Dominic Jones' first collection for London–based Astley Clarke reaches for the stars. The creative director, who's back on the scene after a three-year hiatus following the shuttering of his namesake jewelry company, drew inspiration from the solar system. On rings, earrings, and pendants, stones like labradorite are harnessed to represent Jupiter while Mars is made from a flat slice of ruby. A pearl represents the moon orbiting the earth. Throughout the collection, diamonds are set in alongside the stones or haphazardly on chains to represent stars. "When I was spending time getting to know the brand, there was a recurring theme across a lot of their previous collections of astrology and space, collections named things like 'Cosmos,' 'Rising Sun' and 'Interstellar,'" says Jones. "My reaction to these was to create a collection that had more of a scientific point of view, looking to astronomy and at our solar system." Ashley Clarke will donate 10 percent of sales to the World Land Trust.
Black pearl Pluto stud earrings, 14k rose gold with black pearls and black diamonds, $550
Garnet Mercury pendant, 14k yellow gold with garnet and diamonds in the chain, $972
(Top: Opal Uranus Ring 14k yellow gold with opal and diamonds set into the band, $972)
Kristin Young is writing the All That Glitters blog while Amy Elliott is on maternity leave.
News Source : jckonline.com