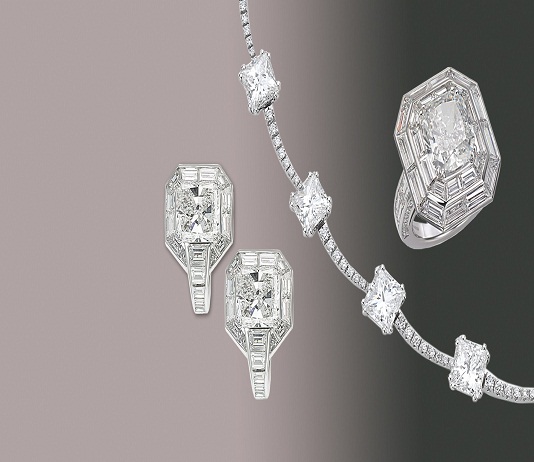 VALENZA, ITALY – In honor of its 50th Anniversary in 2017, Picchiotti is debuting an all-new bridal collection featuring engagement rings, wedding bands, wedding day jewelry and anniversary gifts. The 60-piece collection is available in all major markets and offers on-trend styles, along with innovative technology to solve problems like ring sizing and the weight of statement earrings.
"As we continue to celebrate our golden anniversary at Picchiotti this year, I have found myself regularly inspired by the loyalty and love of friends and customers around the world," says Giuseppe Picchiotti, founder and CEO.
"That loyalty, plus my own good fortune to have spent my life with my beautiful bride, motivated me to create an exceptional new bridal collection. These brilliant and beautiful styles bring out the radiance of every bride and offer unsurpassed quality for enduring value to ensure that they become treasured heirlooms for the happy couple's next 50 years."
The new bridal collection features rings and bands from Picchiotti's best-selling Xpandable Collection with patented technology that allows the ring to expand up to two ring sizes. This unique technology allows exciting new options for today's bridal couple – a groom can surprise his bride without knowing her ring size or a wedding band can continue to fit for decades, despite the influences of aging and/or pregnancy that often affect ring size. The collection also includes runway-worthy statement earrings that create dramatic and elegant silhouettes without being uncomfortably heavy on the bride's big day. As Millennials now set the trends, more and more brides are getting engaged and/or married with colored gemstones, not just plain white diamonds.
Picchiotti is an Italian leader in colored gemstone jewelry design and now offers an impressive selection of colored gemstone center stones for today's fashionable bride.
The entire bridal collection debuts online in September 2017 and can be purchased at select Neiman Marcus locations, as well as at independent retail jewelers nationwide.