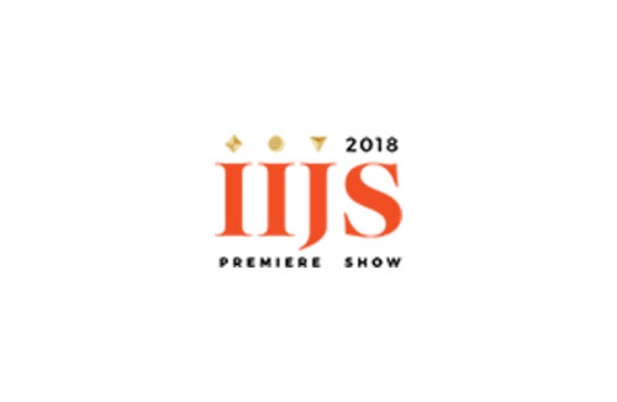 The 35th edition of the India International Jewellery Show (IIJS) 2018, organised by The Gem & Jewellery Export Promotion Council, will open its doors on August 9, and run through to August 13, 2018.
Hon'ble Minister for Commerce & Industry and Civil Aviation Shri Suresh Prabhu will inaugurate the show. The inauguration will also be graced by Hon'ble Minister of State for Commerce & Industry Shri C.R. Chaudhary; and Shri Anup Wadhwan, Commerce Secretary, Government of India.
The largest trade fair for the gems and jewellery industry in India, and amongst the premier ones in the region, IIJS 2018 promises to outshine itself compared to previous years.
The show will house 1,200 plus exhibitors spread out over more than 2,000 stalls at the usual location of the Bombay Exhibition Centre (BEC) at Goregaon (East) in Mumbai.
Needless to say, the IIJS will have the widest range of gems and jewellery, covering all segments and niches within the industry.
From plain gold jewellery to studded, to couture jewellery; from a vast variety of loose polished diamonds to loose coloured gemstones of every hue; to synthetics and stimulants; international exhibitors; allied stalls, including those of trade publications, educational institutes and laboratories – the IIJS will have it all. What's more, there will even be a Hall of Innovation, and special clusters for the MSME sector exhibitors.
Buyers from over 800 cities from across the country; and some 80 plus countries from the world over are expected to visit the show.
The machinery section of the IIJS, will run from August 10-13, 2018 and is being organised, as it has in the past few years, at The Lalit, will expand this year with additional stalls at The Leela, both hotels close to the main venue of the IIJS. Over 120 companies will be participating in the machinery section.
Both the main venue and those housing the machinery stalls will be open from 10 am to 7 pm.
This year, the IIJS will have a new feature: the Preview day on August 8th, on which selected buyers — by invitation only – will get a chance to view the displays and to meet exhibitors at a more leisurely pace.
On the evening of the August 8th Prelude to IIJS will be held with some leading jewellers showcasing their creations in an atmosphere of glitz and glamour. The Prelude to IIJS is being held in association with the Diamond Producers Association (DPA), and is powered by GIA, with Achal Jewels as co-partner.
The IIJS will also feature seminars through its duration on topical and relevant subjects, addressed by leading experts in their respective fields.
The Jewellers for Hope gala dinner will be held in the evening of the opening day of IIJS. This has become something of a signature event at the show. Here, selected charities for the year are presented with donations collected from the industry.
News Source : gjepc.org